Fifth column agitators.
MUSLIM GROUPS HOLD #BLACKLIVESMATTER PROTEST AS NYPD BURIES SLAIN OFFICER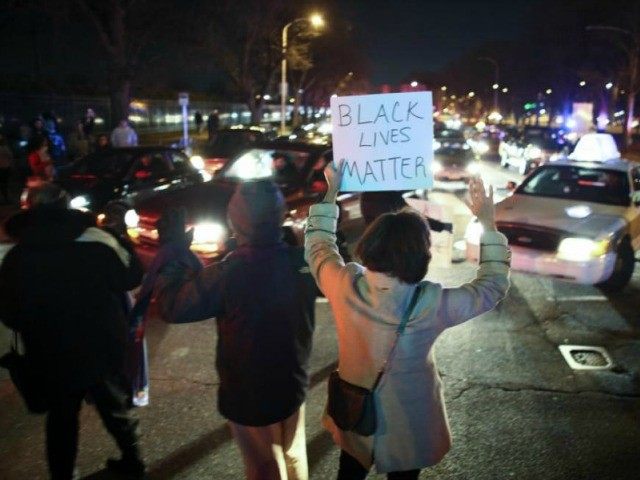 Three Muslim groups joined forces to organize a Saturday protest in Philadelphia, Pennsylvania invoking Koran scripture and the words of Malcolm X in announcing the "Muslims Mobilized Against Police Brutality" protest.
Muslim groups who coalesced to lead the protest charge were Muslim Wellness Foundation, Muslim Anti-Racism Collaborative, and United Muslim Masjid, a south Philadelphia mosque.
Ferguson National Response Network also promoted the Saturday demonstration. The group has promoted hundreds of protests and has been connected to Ferguson Action which recently held a "Transition and Transform" mass meeting.
Protesters met at Philadelphia's Love Park at noon with a call to prayer led by Dash Brookins. According to The Philadelphia Inquirer, Brookins said, "It's part of black American Muslim tradition to stand for social justice. We need only go back a few decades to Malcolm X . . . and being a part of leading civil disobedience back in the late '50s and into the '60s."
The protest began around the time the funeral for slain New York City police officer Raphael Ramos was concluding in nearby New York City. Protest leaders said the demonstration was not "against police per se," reported the Inquirer.
A press release for the event quoted the Koran and Malcolm X and called the deaths of Michael Brown and Eric Garner "catalysts sparking a long overdue and necessary series of dialogue and action around issues of race and policing in the U.S."
"Collective attention has been directed to the ongoing epidemic of extrajudicial killings of black citizens," the message continued. The groups claim, "These killings are not isolated events, but reflect systematic racism in which social, economic, educational, and political forces or polices foster discriminatory outcomes for Black people."
The groups harken their roots to Malcolm X, Muhammed Ali, Mother Clara Muhammed, and Ameena Matthews.