Yes, you read the headline right.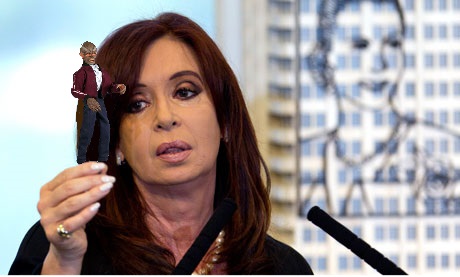 Argentina's president adopts Jewish godson to counteract werewolf legend
Argentina's president adopted a Jewish godson under a law intended to counteract an old legend about werewolves.
President Christina Fernandez described in seven tweets her meeting with her new godson, Yair Tawil, a member of a Chabad-Lubavitch family.
Tawil was adopted under a law passed in the 1920s to counteract a legend that a seventh son born after six boys with no girls in between becomes a werewolf whose bite can turn others into a werewolf. Belief in the legend was once so widespread that families were abandoning, giving up for adoption and even killing their own sons.