Going easy on Iran has been Obama's foreign policy since the day he first took office, it's the Jewish state he is at odds with.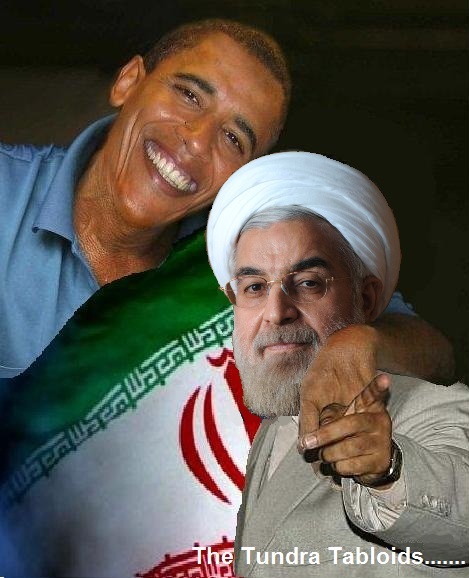 The Sunni Mufti Al-Rifa'i posed the unanswerable question, "Why should we fight ISIS?  So the Iranian IRGC can take over?  The same Iranian IRGC that is running operations in Iraq." Al-Rifa'i  is the religious leader of roughly eight million Sunni Muslims who live in the western parts of Iraq.
The U.S. and Iran are aligned in Iraq against the Islamic State — for now
Iranian military involvement has dramatically increased in Iraq over the past year as Tehran has delivered desperately needed aid to Baghdad in its fight against Islamic State militants, say U.S., Iraqi and Iranian sources. In the eyes of Obama administration officials, equally concerned about the rise of the brutal Islamist group, that's an acceptable role — for now.
Yet as U.S. troops return to a limited mission in Iraq, American officials remain apprehensive about the potential for renewed friction with Iran, either directly or via Iranian-backed militias that once attacked U.S. personnel on a regular basis.
A senior Iranian cleric with close ties to Tehran's leadership, who spoke on the condition of anonymity to discuss security matters, said that since the Islamic State's capture of much of northern Iraq in June, Iran has sent more than 1,000 military advisers to Iraq, as well as elite units, and has conducted airstrikes and spent more than $1 billion on military aid.