Before anyone mentions the European Vlad the impaler, remember one thing, he learned a lot from his Turkish captors.
Muslims Are Calling To Revive An Ancient Horrifying Execution Method Against U.S. Led Coalition Pilots
By Walid Shoebat (Shoebat Exclusive)
If you think ISIS's killing methods are bad wait till you see what one video in Arabic done by a Muslim lady dressed in a Hijab circulated to Muslims worldwide. The video was a complaint to Caliph al-Baghdadi of ISIS as "the call of Muslim mothers" arguing that such methods as "beheading" and "shooting" are just too humane and will not work to stop the U.S. led coalition air raids which she complained that this is persecution against her living in Syria. To eliminate the attacks she suggested that an Ottoman method of execution be used to detract pilots from joining the coalition against ISIS.
She suggested to use the captured Jordanian pilot Moaz Kasasbeh and begged not to execute him mercifully by using a bullet or a knife, but begged them to reinstitute the Khazouk.
Everyone in the Middle East knows three things told to them by their grand parents about the Ottoman Turks and what they spread throughout the Middle East: Sihr "sorcery," Baksheesh "bribery", and the Khazouk which is a spike driven through the victim's rectum, which the Ottomans used to terrify locals and deter potential insurgents. And this is exactly what this lady wanted to reinstitute: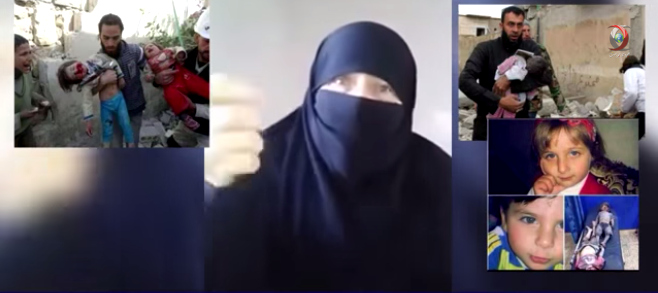 "Are you going to execute him with a merciful bullet? Or are you going to execute him with a merciful knife?" she asks.

Khawiskou "impale him" she cries out "then send him to his mother" she added.

"Why are the Arab world fighting us. We are Muslim doing the will of Allah".

"I am pleading [ISIS] to honor my special request that you Khazouk him "impale him" and post it all over the social networks and the media".