The fake media in full denial mode.
An excellent example of a (fake) journalist so full of his own sanctimony and self worth that he can't see the trees for the forest. Human biases are built in from decades of nurturing, being a product of his environment, his natural anti-Israel biases are difficult for him to observe let alone to reign in. So he expresses amazement over the fact that an embassy would like for him to mention Israeli night life and other normal features of a fellow democracy.
NOTE: This is like the EU apparatus in Brussels, where one cannot gain access to its higher levels without paying lip-service to the idea of the (evil) EU itself. EU sceptic journalists (a rare breed) will never be greeted with open arms by the democratic despots that run the offices and bureaucratic offices of that fake democracy. It's the same as in the Palestinian Arab controlled entities of Gaza and the Palestinian authority. Only friendly voices need apply.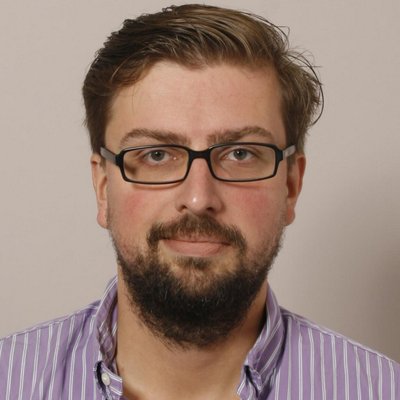 Unaware of His Own Anti-Israeli Bias
Dirk Walters of NRC Handelsblad wrote of himself as unprejudiced and then went on to prove just the opposite.
From Dr. Manfred Gerstenfeld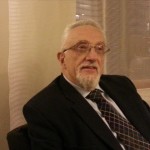 One rarely has the occasion to read articles by new foreign correspondents to Israel explaining how they try to refrain from having any bias. Derk Walters, correspondent of the Dutch daily, NRC Handelsblad, wrote such an article, however, after being in Israel for three months.
Its title was, "The Correspondent: I Intended Few Prejudices".1 Walters writes, "I had intended to move to Israel with as little prejudices as possible. I don't choose a side, I just record."
Walters' article, however, is full of prejudices of which he is apparently unaware. He writes, "The United Nations have accepted various resolutions in which Israel is called to end the occupation of the Palestinian territories. Then it is difficult to maintain that there isn't at all any occupation." It is clear that Walters doesn't understand that the UN's resolutions are heavily influenced by the massive number of Arab member states, whose votes many other countries need for their own political purposes. Whoever bases his opinion on the policies of the UN unavoidably introduces their prejudices into his articles.
Walters writes that many Israelis see Haaretz as an extreme left-wing paper. He adds that the opinion pages of Haaretz, almost without exception, contain articles of people who are against the occupation. He remarks, "For European notions, this is an accepted position." Walters doesn't understand that his expression, "for European notions" involves heavy prejudice. As a new arrival in Israel, he should investigate the extreme anti-Israeli bias of parts of the European Union, instead of accepting this bias as a standard. The European Union uses double standards against Israel. One typical example is its attitude toward the settlements – it doesn't allow any European funds to reach the Israeli settlements. At the same time, however, the hypocritical EU has an investment program established for Turkish-occupied northern Cyprus.2
Walters writes that Haaretz is a good news source for foreigners, and that Israel National News is not. He conveniently forgets The Jerusalem Post, which probably has a much wider English-language audience than Haaretz. Between quoting the United Nations, Europe and Haaretz, Walters has already created the infrastructure to fabricate biased articles about Israel.
Walters then mentions that the Israeli embassy in the Netherlands is promoting Israeli propaganda. Apparently, the embassy asked of him that publicity be given to Tel Aviv's trendy urban and Israel's high-tech scenes. Walters considers this request as one to diffuse Israeli propaganda, however, and adds, "They know that the NRC doesn't send a correspondent to Israel because of a number of young Israelis who hope to become millionaires behind their laptops." With that statement, Walters also accentuates the distortion of the Israeli reality which is promoted by the NRC – that as a correspondent, he must write mainly about the Palestinian-Israeli conflict. In earlier days, papers sent correspondents to countries in order to report about all aspects of society. Walters, in his bias, sees his myopic assignment as natural. The Israeli embassy hasn't even told him to look at the widespread criminality of the Palestinians, or report about the Islamo-Nazism of Hamas, yet Walters accuses it of encouraging propaganda.
Walters continues, "Propaganda, you have everywhere, but probably nowhere as much as in Israel." Apparently, he hasn't read the book Het Zijn Net Mensen ("They Seem like People"). It is written by one of his predecessors at the NRC, Joris Luyendijk, who clearly explains that journalism is not possible in the Arab world, and that one cannot have a clue about what is happening there.3 Luyendijk also writes, "The Arab countries are often dictatorships that exist thanks to lack of transparency. Everything is based on appearances. Both parties, but in particular the Arabs, lie the whole day. You really have to check their statements there on the spot. Also, reliable figures are not available: the authorities lie flagrantly in all fields. All figures are adapted to what is politically desirable."4
Apparently, Walters hasn't a clue how propaganda functions in the Arab world, otherwise he would not have written this sentence about Israeli propaganda. As further examples, if he had reflected but for a moment about the politics of Russia or North Korea, he would have immediately realized the absurdity of his remark.
Walters also doesn't realize to what extent his personal origins influence his perspective. In his home country, the Netherlands, Arab propaganda is widespread. Almost 39% of the Dutch population, or about 5 million people aged 16 years and older, believe the conspiracy theory that claims that Israel is exterminating the Palestinians.5 In its official position regarding the Middle East, the second largest Dutch government party, Labor (PvdA), does not mention at all the enormous criminality of the Palestinians and completely omits Hamas' planned genocide of the Jews, which is stated in its official charter.6 Walters mentions that Hamas are terrorists, but neglects to mention that they are Islamo-Nazis aiming to kill all Jews in their pursuit of pleasing Allah. These facts makes Walters' claim of being "without prejudices" even more ridiculous.
As to the paper Walters represents, the blogger Ratna Pelle has done some research about NRC articles dealing with the Palestinian-Israeli conflict. Part of her research concerned the statistics of articles published over the span of several months, from the end of 2007 through the beginning of 2008. While there were 16 neutral articles, 18 articles were slightly biased in favor of the Palestinians, or against Israel, and more than half – 45 – were strongly biased against Israel and in favor of the Palestinians.7 Walters should have mentioned that he writes for a biased paper, whose editors, for the most part, expect to receive biased articles. The liberal Jewish community in the Netherlands organized a conference to discuss the matter, inviting both Pelle and the NRC, but the invited representatives of the NRC refused to participate.8
Hans Mol, a former journalist of the NRC, has written a book about its anti-Israeli position. He writes, "In its reporting about Moroccans, about Muslims and about Islam, about Israel and the Middle-East conflict, the paper has increasingly chosen its side: in favor of Hamas and against Israel, in favor of multiculturalists against critics of Islam; for covering up, and against disclosure."9
To conclude, Walters is a Dutch correspondent full of prejudices, many of which he brings with him from home. He comments about Israelis that, "there are also people who do not realize that they have a one-sided view of the reality." One such person is Walters, himself.
Footnotes:
1 Derk Walters, "De correspondent: 'Ik had me voorgenomen: weinig vooroordelen'", NRC Handelsblad, 2 December 2014. [Dutch]
2 Eugene Kontorovich, "How the EU directly funds settlements in occupied territory," The Jerusalem Post, 28 December 2013.
3 Joris Luyendijk, Het Zijn Net Mensen, (Amsterdam: Podium, 2006), 21.[Dutch]
4 Renske Prevo and Judith van de Hulsbeek, "Vertaler van een onoplosbaar conflict: Joris Luyendijk," De Journalist, 10 April 2002.[Dutch]
5 library.fes.de/pdf-files/do/07908-20110311.pdf.
6

Manfred Gerstenfeld, "

De PvdA: Nederlands grootste wegkijkerspartij van genocideplannen," De Dagelijkse Standaard," 19 November 2014. [Dutch}
7 www.israel-palestina.info/krantenonderzoek_nrc-html/
8 www.israel-palestina.info/actueel/2012/03/08/in-debat-over-israel-en-de-media-1/
9 Hans Mol, Hoe de nuance verdween uit een kwaliteitskrant; NRC Handelsblad neemt stelling tegen Israel, (Amsterdam: Bert Bakker, 2011) 10. [Dutch]