Expect more of this once Muslims start infiltrating into your neck of the woods and reach demographic parity.
HISTORIC 7FT CRUCIFIX CUT DOWN AFTER IT OFFENDS NEW MUSLIM NEIGHBOUR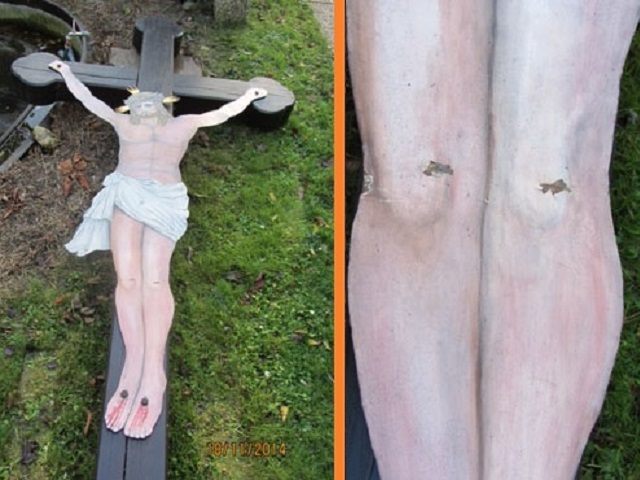 A sixty-year-old crucifix in a small Austrian town has met an inglorious end after being cut down by a recent addition to the neighbourhood who declared it an "eyesore" and attacked it with an angle-grinder.
The cross, which was erected in the Grossenzersdorf, a small suburb of Vienna, after the Second World War, and has been a popular way point for church processions and pilgrimages since ,stood on the grass verge outside one of the properties on Grossenzersdorf's Augasse. Shortly after the new resident, a man described by local media as 'Egyptian' moved in, he started complaining to neighbours and even his local government about the crucifix.
Keen to appease the new arrival, local mayor Hubert Tomsic even discussed moving the cross with him:  "I had a conversation with the man about repositioning the cross at a different location in the alley – at his expense".
The offer was clearly not enough, however. TheLocal.at reports the man was heard saying to his neighbours soon after moving in: "I don't want that. It has to go!". The man soon began renovations at his new property and as part of that acquired an angle-grinder that he used to cut the historic cross down.
Besides the damage to the base, the cross also suffered damage to the knees of Christ when it fell.
The mayor has called the act of vandalism "radical", "offensive", and "inflammatory". The local branch of the ruling Christian Conservative party has reported the act to police and made an official complaint.