If not for the Islamonazis in Gaza and elsewhere in the ME, there wouldn't be any next round, there would be peace.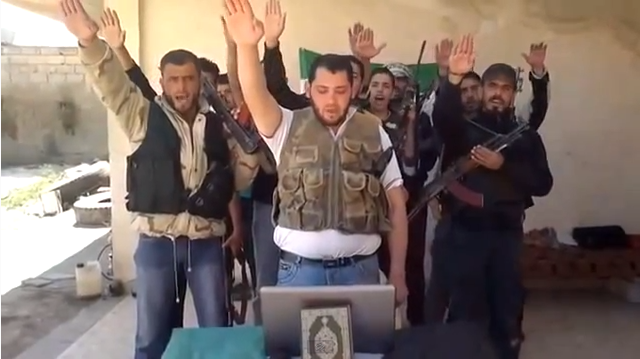 Clock ticking fast towards next round of Gaza fighting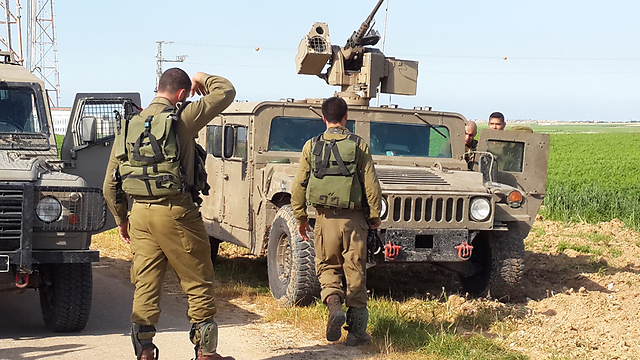 IDF forces on Gaza border after Wednesday's exchange of fire (Photo: Roee Idan)
Analysis: The worse Hamas' financial distress becomes – and the later international aid arrives – the more the organization will fire at Israel.
Yossi Yehoshua
Published: 12.25.14, 09:39 / Israel Opinion
Four months after the end of Operation Protective Edge, one thing is already clear: The deterrence the political echelon and the IDF have been talking about so much is fading away.
Can anyone remember the calm we were promised for many years after the latest round of fighting or the declarations that Hamas "was hit so hard that it won't even try to raise its head" – just like Hezbollah after the Second Lebanon War?
Wednesday morning's sniper fire on an IDF force operating on the border fence inside Israel is no longer just a rocket fired by a rebel organization which Hamas has lost control over.
This time, it's an extremely serious incident, precisely because it's got Hamas' name written all over it. And if it were not for the excellent medical treatment the force gave the wounded soldier, the incident could have ended with a dead IDF soldier.