Totally in keeping in line with Islam 101 (basic fundamental Islam).
This is why al-Zahar, the premier seat of Sunni 'learning' (I know, an oxymoron) refuses to codemn Islamic State for being "un-Islamic".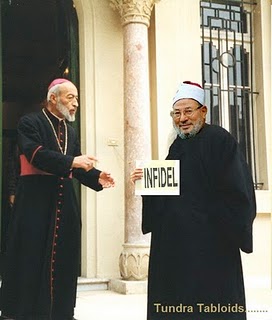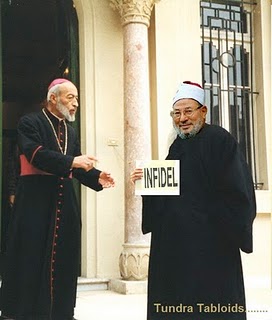 How to live as a Christian in Raqqa: ISIS release seven rules for followers of rival faith, including praying out of earshot of Muslims and never mocking Islam

Strict rules say there should never be any treachery against Islamic State
Christians also banned from displaying crosses or praying aloud in public 
Rules in return for Abu Bakr al-Baghdadi protecting Christians in Raqqa
Terror group has imposed hardline Islamist law in ISIS-controlled city
The Islamic State has released a list of rules dictating how Christians living in the Syrian city of Raqqa should behave, including the instruction to never pray in public or within earshot of a Muslim.
In the list of seven rules that Christians must obey, the terror group also warns that there should never be any 'treachery' against ISIS, nor any mockery directed towards Muslims or Islam.
The new set of restrictions are applicable to those living in ISIS-controlled Raqqa, previously one of Syria's most liberal areas.
They are said to be in return for Abu Bakr al-Baghdadi – the head of Islamic State and the most wanted man in the Middle East – granting safety to Christians in the war-torn city, according to the International Business Times.
In the document, it says al-Baghdadi will safeguard 'their selves, children, money and churches', if Christians obey the stringent list of rules.