This is what happens when all is forsaken for the cult of multiculutralism.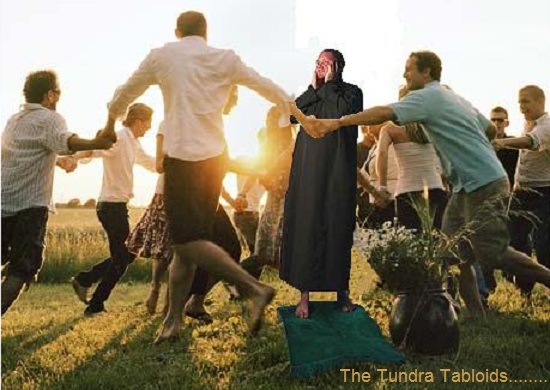 The Swedish flag may not be used in any way in Söndrum School.  Even in the school yearbook the flag will not be allowed.
Now prohibits school students to use the Swedish flag
Halmstad Söndrum The school sent an internal memo to the school's students about the Swedish flag is not allowed to be used for everyday use. – We want to stop it in its tracks, says Rector Hans Åkerlund when News Today caller.
Söndrum School in Halmstad has previously been in the battle. A graffiti painting on one of the school walls by artist Carolina Falkholt, imagine Spirit, wrote of women's legs wearing fishnet stockings, attracted strong criticism from local politician Håkan Wallin (FP). Now a new sensitive debate flared up at school after the school administration has issued new rules on what is what.
Swedish flag is prohibited
A mask, where a high school student painted his face in Swedish flag colors and even used a toy gun, has provoked reactions from the school board on Söndrum School. Rector Hans Åkerlundand Maria Rüter has now informed about what comes ahead in school activities.
The rules are communicated from the two principals states that the Swedish flag is banned for use with the exception of flag days in the calendar and in the event of international exchange. Any other use of the Swedish flag is prohibited. When News Today called Akerlund he explained the thinking behind it and says that it could easily be wrong about the flags being used anyway. However, there has not been a previous problem at the school where anyone felt offended by the Swedish flag, nor has the pupil had done anything of an reprehensible order with face painting. News Today when we are investigating the matter.
Nu Förbjuds H/T: Fjordman