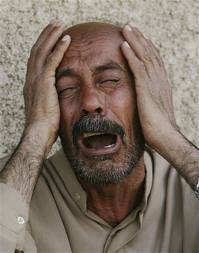 Deadly attack on Yemen tribal chief sparks ambush
Sanaa (AFP) – Four bodyguards of a Sunni tribal chief were killed on Sunday near Yemen's capital by Shiite militiamen of the Ansarullah group, a tribal source said, sparking an ambush in reprisal.
The four were killed when the militiamen, also known as Huthis, blew up the house of Sheikh Yahia Taqi of the Islamist Al-Islah party at al-Makarib in the Arhab area, the source said.
Local tribes then ambushed an Ansarullah convoy of four vehicles carrying reinforcements, "killing or wounding around 30", a local official said.
Egypt police kill five jihadists
Ansar Beit al-Maqdis members, allied with the Islamic State, opened fire after security forces stormed hideout
CaAIRO, Egypt — Five members of Egypt's deadliest militant group, Ansar Beit al-Maqdis, were killed on Sunday in clashes with police, the interior ministry said.
The jihadists, who have pledged allegiance to the Islamic State (IS) group, "opened fire" after security forces stormed a farm where the militants were hiding and preparing bombs, the ministry said in a statement.
"An exchange of gunfire then took place, causing the deaths of five members of the terrorist cell while a police officer was injured," it added.
The farm was located in the Nile Delta province of Sharqiya, northeast of Cairo.
South Sudan rebels killed, raped and kidnapped civilians during Bentiu attack: United Nations
PHOTO:
A United Nations report says rebel fighters attacked the oil-rich town of Bentiu, killing at least 11 civilians
.

South Sudan rebels killed, raped and kidnapped civilians during an attack in October, leaving at least 11 dead, a United Nations report says.
Fighters backing former vice president Riek Machar attacked the oil-rich town of Bentiu near the border with Sudan on October 29 and "killed at least 11 civilians and committed other serious human rights abuses", the report said.
The UN Mission in South Sudan also said it had "received testimony from multiple sources alleging that opposition forces abducted and raped female residents of Bentiu after government troops withdrew from some parts of the city during the afternoon of 29 October 2014".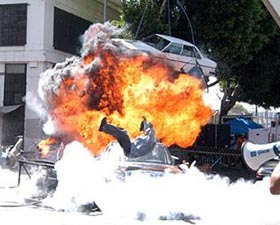 File photo
Bombings Kill 12 in Iraq
Bombs targeting commercial streets and an army patrol killed 12 people in and around Baghdad Saturday, Iraqi authorities said.
Police officials said a bomb exploded on a commercial street in the town of Madain, about 20 kilometers (14 miles) southeast of the capital, killing four people and wounding nine others.
In the northern Baghdad suburb of Taji a bomb blast near shops killed three people and wounded 11 others. A roadside bomb struck an army patrol in the western suburbs, killing three soldiers and wounding six others, police officials said.
In Baghdad, a bomb exploded in the city center near a bakery shop, killing two people and wounding four, security officials said. They said all the dead were civilians.
SAS hit squad sent to Iraq to hunt down ISIS jihadists after militants 'started learning how to avoid air strikes' 

 There have been reports this morning that a primary target for the SAS will be Jihadi John (pictured)
Up to 60 SAS fighters are heading to Iraq to hunt down Islamic State leaders after militants started learning how to avoid airstrikes, it has been reported.
The full squadron of troopers had initially been dispatched to Afghanistan for a separate operation, but have been diverted to battle Isis fanatics.
There have been reports this morning that one of their primary targets will be Jihadi John, the Briton believed to have killed British and American hostages in a series of gruesome executions.