Disgusting.
But the courts managed to fine Jussi Halla-aho for showing state hypocrisy/double standards towards ethnic Finns vis-a-vis Islam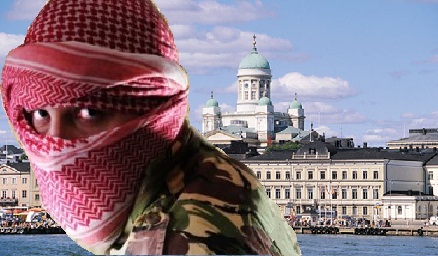 Suspended prison sentences in Finland's first terrorism case
The Helsinki district court has handed down suspended prison sentences to four men in the country's first ever terrorism case. The accused have denied all of the charges brought against them.
All four men received suspended sentences for financing terrorist acts. According to the charge sheet the accused transferred a total of just over 3,000 euros to Somalia to support the terrorist organisation Al-Shabaab. However the accused say the money was used for routine aid work.
The main accused was also charged with recruitment for terrorist crimes as well as the intention to commit terrorist acts.
He was suspected of recruiting his brother to join Al-Shabaab. He was also accused of abducting and taking minors to an Al-Shabaab training camp against their will, and with the help of his brother who lived in Finland at the time.
The main accused said that he had had nothing to do with his brother joining Al-Shabaab, since his brother lived in Africa and had made the decision himself.
With respect to the charge of planning to kidnap children, the accused said that there was no kidnap plan, but that his brother and co-accused naturally wanted his family to join him in Kenya or Somalia.
Three of the accused were slapped with five-month suspended sentences for funding terrorism.