This is how mohamed the desert warlord handled the chattel that came under his rule after slaughtering their men.
The forced relationships are being pushed on captives in cities like Fallujah and surrounding villages. The statement added that Islamic State militias carried out mass executions in the city, then buried the dead in two mass graves in Al-Zaghareed and Al-Saqlawiya areas. The terror group then turned a mosque in Fallujah into a big prison, holding hundreds of men and women, the statement said.
One ISIS thug suspected of killing 150 girls, women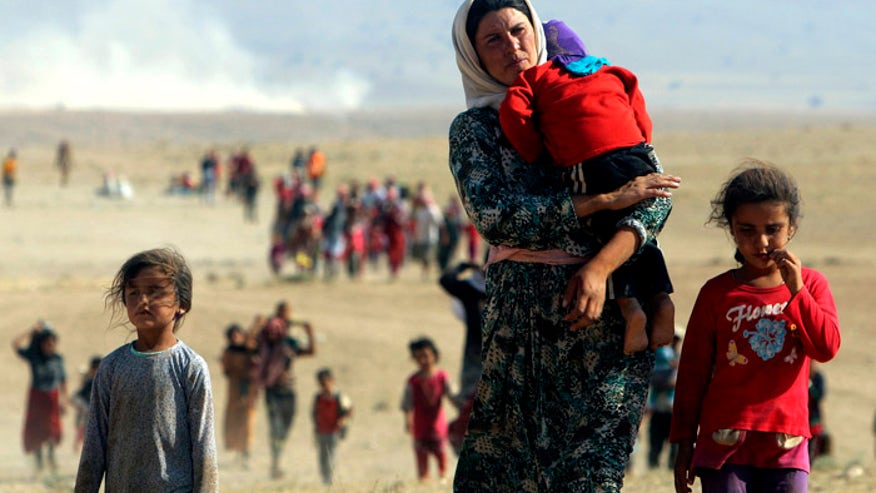 One Islamic State militant is alone responsible for killing 150 women, including pregnant women and young teenagers, because they refused to marry members of the barbaric militant army, according to Iraqi officials.
Abu Anas Al-Libi is suspected of mercilessly gunning down the women, most of whom were Yazidi, because they refused to enter into sham temporary marriages with Islamic State fighters simply to have sex in what the terrorists believe to be a Koranic loophole.
"Abu Anas Al-Libi killed more than 150 women and girls, some of whom were pregnant after refusing to accept Jihad marriage," the Iraqi Ministry of Human Rights said in a statement.
More here. H/T: Weasel Zippers