The heart screams…………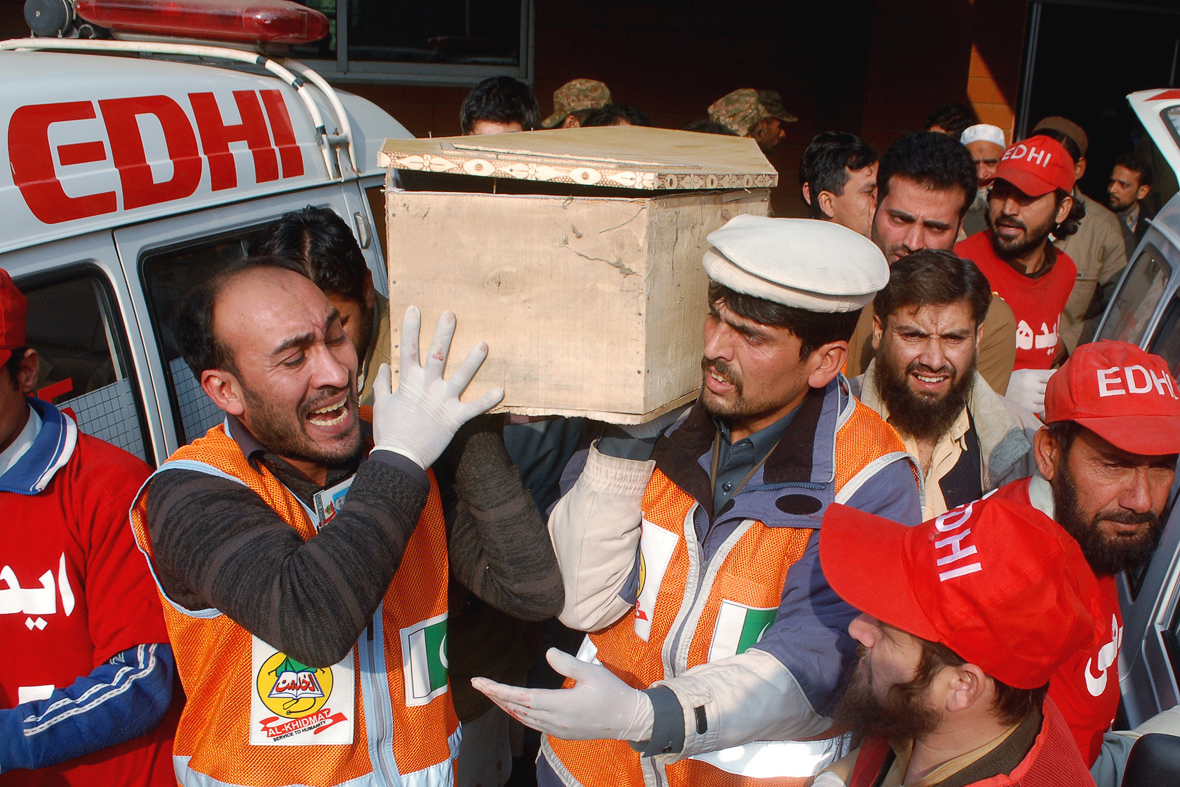 Pakistan School Attack: Taliban Militants Kill More Than 140 in Peshawar
PESHAWAR, Pakistan —Taliban militants laid siege to a Pakistan school in a brazen hours-long attack on Tuesday, killing more than 130 children in an atrocity condemned by the White House as "heinous" and "horrific."
More than eight hours after uniformed militants struck the school, the Pakistani military said the assault was finally over. Shortly thereafter, another loud explosion was heard in the city. It was not immediately clear where the explosion originated or what it was caused by.
Maj. Gen. Asim Bajwa, a military spokesman, told NBC News that at least 132 children were killed in the attack, along with 10 staff from the school — including the principal. Seven militants were killed, he added.
"They didn't take any hostages initially and started firing in the hall," Bajwa also told a press conference, according to Reuters.
At a hospital near the school, blood stained the floors. Crying relatives roamed the wards and searched operating rooms, desperately searching for their sons and daughters.
The Pakistani Taliban have claimed responsibility for the attack, which Pakistani officials said appeared to be aimed at the children of senior military personnel.
Uniformed militants struck shortly before 11 a.m. local time (1 a.m. ET) when about 500 students — in grades one through 10 — and teachers were believed to be inside.
MORE:
Peshawar attack LIVE: Taliban slaughters 146 school kids, UN chief says 'hearts of the world go out'
By
Supriya Jha
| Last Updated: Tuesday, December 16, 2014 – 22:28
Zee Media Bureau/Supriya Jha
10: 00 pm: Indian Prime Minister Narendra Modi is likely to speak to Pakistan PM Nawaz Sharif and personally offer condolences, as per reports.
09: 30 pm: As the blood-soaked day of December 16 buried itself into a sullen evening in Peshawar, the air was heavy with indescribable grief and remnants of screams of the innocent victims' devastated kins. The intense darkness in the city appeared more conspicuos in the flickers of candles as civil society members held a candle light vigil in Peshawar.