Tyrant, but being very Islamic as well!
Remember folks, insult, or feeling insulted regardless of the veracity of the charges/claims, matters little in Islam, the feeling of insult is more than enough to warrant harsh reprisals.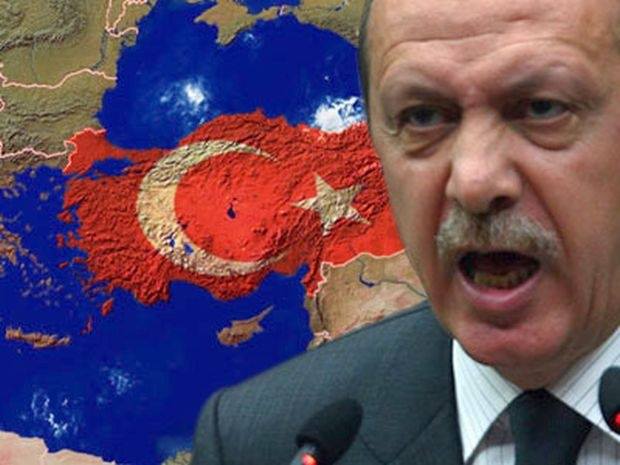 WATCH LIVE: Turkish authorities raid newspaper, arrest journalists
Since the rise of Recep Tayyip Erdogan, human rights activists have criticized the government for its treatment of dissent in the press.
Turkish journalists used Twitter and a live YouTube feed to try and stave off the arrest by the country's anti-terror policy of editor-in-chief Ekrem Dumanli of the English language daily newspaper Today's Zaman.
Just one day earlier the newspaper had published an article warning that the Turkish government planned to raid newspapers across the country to arrests journalists in retaliation for last year's publication of articles about a corruption scandal that implicated officials and  pro-government businessmen.
Newspaper supporters gathered outside the Zaman offices in Istanbul on Saturday night to protest the pending raid, according to the twitter feed of Mahir Zeynalov a reporter for the newspaper. Protestors also entered the Zaman building with signs, "free media cannot be silenced."
As dawn broke Turkish reporters Zeynalov, Sevgi Akarcesme and Abdullah Bozkurt began tweeting in English about police raids and arrests.
Turkish police raid Zaman building, attempt to detain editor
Protesters stage demonstration as police officials raid the building. (Photo: Today's Zaman)
Turkey's anti-terrorism units have attempted to raid headquarters of the country's top-selling newspaper Zaman in an early-morning operation, with a goal to detain its editor-in-chief, but had to turn back due to protests by readers.
A group of police officials from İstanbul police anti-terrorism units arrived at the Zaman daily building in Yenibosna on Sunday morning and tried to enter the building amid slogans by protesters changing "free media cannot be silenced." The police officials were then allowed by the security to enter inside the building, but could not proceed further as heavy presence of protesters created a small stampede. The Zaman daily live broadcast the entire drama while the Turkish media largely preferred to remain indifferent to the police operation.
Much-anticipated police raid to Zaman put the entire staff of the newspaper to stay overnight in the newspaper in a show of defiance as they vowed to stay firm in the face of government crackdown. Throughout the night, newspaper editors and reporters, including this newspaper's editor-in-chief Bülent Keneş, tweeted to their anxious followers who displayed a wave of support on the social media.
The first raid to Zaman daily was reportedly aimed at detaining Zaman daily editor-in-chief Ekrem Dumanlı, who was sitting in the administration floor. The officials said they could not "fulfill their task" because of the pressure and had to leave the building.