The Yle headline however is incoherent, the sub-headline even worse. 
Gate keepers asleep at the switch again. At first glance it gives the impression that almost all the foreign jihadis waging war in Syria and in Iraq for the Islamic State, are "Finns'. The sub-headline goes to further in underlining the headline, only in the first paragraph does it become clearer.
NOTE: What is most worrisome, is the fact that Finnish Intelligence believes 20 or so of them have returned. And while they may be designated as "Finns", except for the few indigenous converts, the overwhelming majority of them are Muslim immigrants or first generation sons or daughters of immigrants/refugees, not ethnic Finns.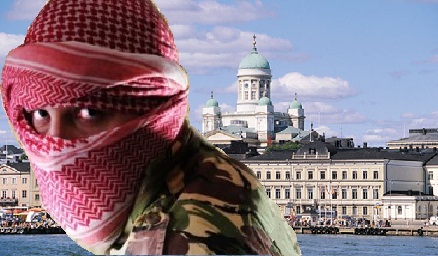 Finnish intelligence: Most who leave to join Isis are Finns
Half of the Isis recruits have lived their whole lives in Finland while two thirds hold Finnish citizenship, security officials said on Thursday.
The Finnish Security Intelligence Service (Supo) says that more than 50 people have left Finland to join the extremist group known as Islamic State or Isis, mostly in Syria. The security police estimate that two thirds of them are Finnish citizens. Supo says that the phenomenon peaked a year ago, but that there are no signs that the flow of individuals is drying up.
At a Finnish Defence Forces intelligence seminar in Helsinki on Thursday, Supo officials said the flow began two years ago and has led to a raised terrorism threat in Finland since last summer.
About 20 Isis members have returned to Finland, they said.
Although 6-8 of those who have left Finland have been killed, recruitment remains effective in this country, Supo asserts. Isis systematically invites foreigners to join its ranks via the internet.
Some of those who have gone to join the conflict had no previous involvement with organised Islam. Some had never even been in a mosque before leaving Finland. About half have lived their whole lives in Finland. Their backgrounds include roots in 18 countries.
About one fifth of those who have left are women, and some are children.