Of course they did, this is who they are, it's what they do.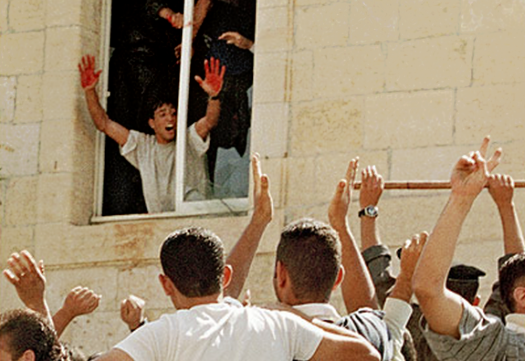 Canadian Arabic newspaper praises shul massacre
TORONTO — A local Arab-language newspaper's praising of the synagogue massacre in the Har Nof neighbourhood of Jerusalem, in which four rabbis and a police officer were murdered, is "disgusting, obscene, disgraceful [and] possibly criminal," says the Centre for Israel and Jewish Affairs.
Writing in the Nov. 28 edition of Meshwar, a free newspaper circulated in southwest Ontario, editor Nazih Khatatba approved the Nov. 18 Har Nof massacre as a "courageous and qualitative" operation.
The attack "ushers a new phase which should properly be called the phase of the new Fedayeen, fighters who sacrifice their life in battle," wrote Khatatba, who is also a board member of Palestine House in Mississauga.
An English translation of Khatatba's editorial, entitled "al-Quds [Jerusalem] operation and the quiet intifadah," was provided to CIJA by Jonathan Halevi, a Toronto-based researcher at the Jerusalem Center for Public Affairs and a former advisor to Israel's foreign affairs ministry.
CIJA said it verified the translation.
"The activities of the occupation in al-Quds [Jerusalem] and Al-Aqsa [Mosque] in particular, and in the other Palestinian territories in general, during a long period of time posed the Palestinians only one option, which is initiating an attack with several innovated tactics culminated in the courageous and qualitative Al-Quds operation, which was carried out on Tuesday [Nov. 18, 2014] by two Palestinians in a Jewish synagogue," Khatatba wrote.
Khatatba is "clearly an anti-Semite," Berl Nadler, CIJA's Greater Toronto co-chair, told The CJN.
"When you extol the virtues of killing innocent Jews at prayer, you're basically telling people it's a good thing for Arabs or Palestinians to kill innocent Jews. [It's] sick and not something that should be tolerated by civilized society," Nadler said.
He said CIJA "is looking into" laying a criminal complaint with police over the Har Nof editorial.