No celebrations with the passing around of sweets in paleostinian streets.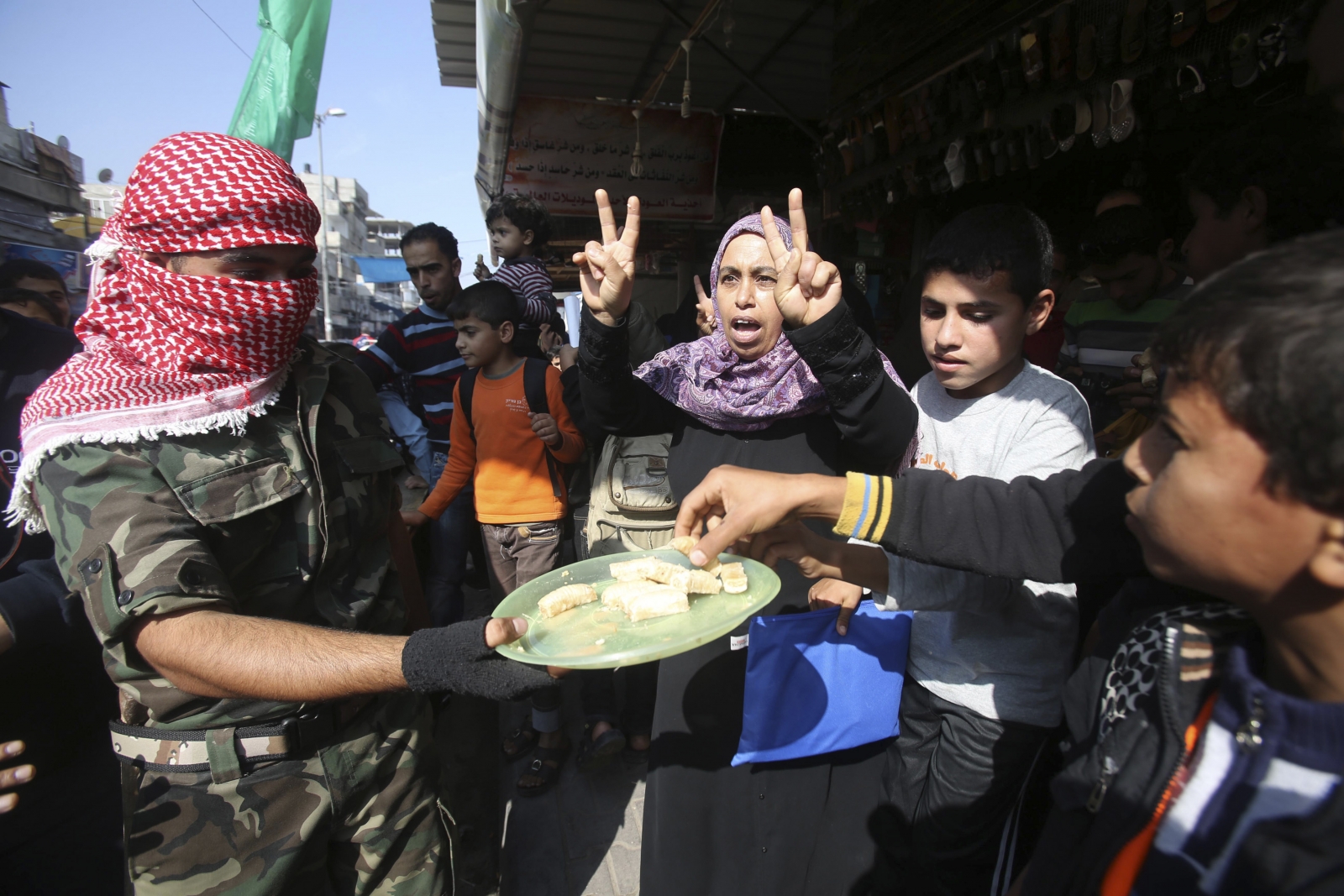 Watch: Stabbing Attack by Female Terrorist Thwarted in Jerusalem
Officers fire in the air and arrest masked Arab terrorist who approached Kalandiya Checkpoint with knife in attempt to 'murder Jews.'
First Publish: 12/4/2014, 6:36 PM / Last Update: 12/4/2014, 8:46 PM
A stabbing attack by a 16-year-old masked female Arab terrorist was prevented on Thursday evening by alert Border Patrol officers at the Kalandiya Checkpoint in northern Jerusalem.
The female terrorist from Beit Duku, located adjacent to Ramallah in Samaria, approached the checkpoint armed with a knife during ongoing Arab riots at the site, and raised the suspicions of the officers with her slow movements advancing to the checkpoint.
After spotting the knife, and as she shouted cries of jihad, the officers followed protocol and fired in the air, succeeding in separating her from the weapon before arresting her and taking her in to investigation by security forces.