How I see it, it's proof of the notion that scratching an average Muslim will always bring out their inner Mohamed.
It's the fifth column we always warn about. Whether marching in the streets or plying the halls of government peddling their influence, Muslims (for the most part, and regardless of their outside appearance of liberalism and "progressive" credentials) will promote an Islamic POV, which for us, is both alien and counter-productive to our Western values and way of life.
Baroness Warsi's Obsession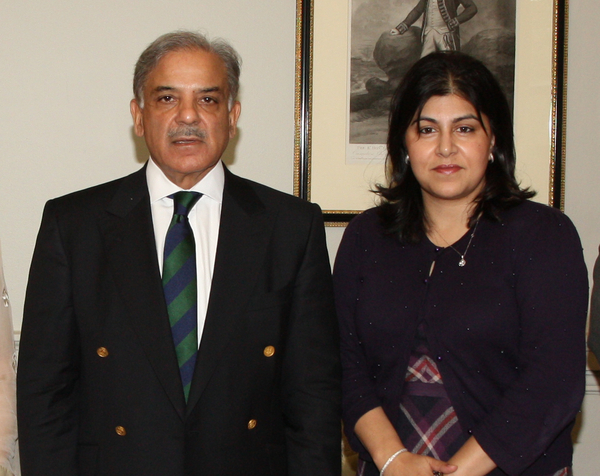 What is far more important is that the obsessions and blind spots of Baroness Warsi are the obsessions and blind spots being taught to a generation.
Moral equivalence must be one of the overriding curses of our age. Even those who are capable of making moral judgements now often find it easier to make equivalences between sides than to study facts and work out who may be or right or wrong. So whenever any conflict breaks out, much of the world can be relied on – from the United Nations downwards (or upwards) – to call for a cessation of the "cycle of violence." In Britain last week, there was an especially flamboyant example of this trend, courtesy of the noble Baroness Warsi.
This is the woman who was promoted by Conservative party leader David Cameron seven years ago; once the Conservative party became the party of government in 2010, she became the first Muslim woman to attend Cabinet in Britain. She could have done an immense amount of good in that role. She could have led reformist trends within the Muslim communities in the UK. She could have acted as a demonstration that Muslims can be loyal British citizens without side clannish, religious or sectional interests overriding other interests. Instead she turned out to be a force of extraordinary regression, and someone who turned out to bang some very predictable drums.
This summer, when Israel was forced once again to engage in a highly targeted air and ground operation against Hamas terrorists in Gaza, the British government held fairly firm in support of our ally, Israel, in doing what it needed to do to a terrorist group that was kidnapping and murdering teenagers and heavily rocketing Israel.
But Baroness Warsi – who had only ever reached Cabinet because of David Cameron's personal championing – resigned in protest. She claimed in her resignation that Britain's ongoing support for Israel was morally indefensible.