My condolences to the child upon finding that out.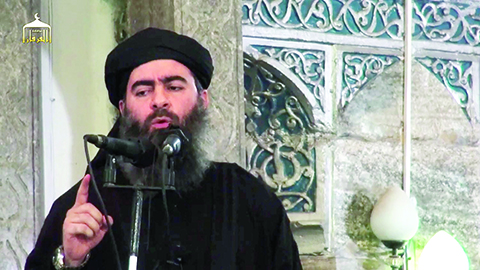 DNA tests confirm detained child ISIS leader's, Lebanese official says
BEIRUT –  Lebanon's interior minister says DNA tests have confirmed that a child held by authorities is the daughter of the Islamic State group's leader.
Nohad Machnouk also says that the child's mother, who is also in custody, was married to IS chief Abu Bakr al-Baghdadi six years ago for a period of three months. He says they are no longer married.
NOTE: Giving her the official Islamic heave ho, with "I divorce thee" thrice times.