It's why we call it the al-AP
The AP seeks out every Arab slime ball it can find in order to smear Israel, and like a dog returning to its own vomit, uses these same agitprop agents of smear, time and again, though their statements have proven to be false. While Israel NGO (those who actually support the Jewish state) are shunned like the plague.
NOTE: There's been a long standing joke among those of us who follow the international media's reporting on Israel, in our labelling the chief offenders with the monikor of "al-" preceding their acronyms, just to show how much they are in the tank for the Arabs.
al-AP Accused of Bias Against Israel
AP denies charges by former reporter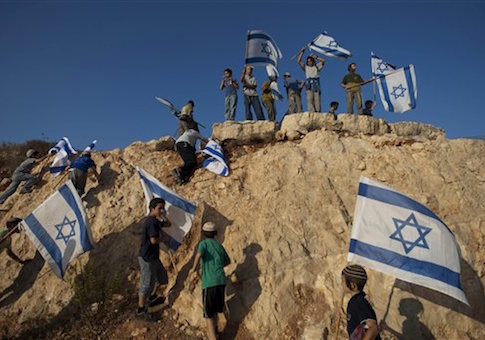 The Associated Press is pushing back against charges leveled by one of its former Israel-based reporters that the global news agency is systematically biased against Israel and specifically makes editorial choices meant to portray the Jewish state in negative terms.
The article by former AP reporter Matti Friedman accused the organization's Jerusalem bureau staff, as well as other reporters who cover the issue, of having an innate "distaste for Israel."
Friedman, who worked for the AP from 2006 to 2011, claims that these reporters choose and write stories about Israel based on "a belief that to some extent the Jews of Israel are a symbol of the world's ills."
The article, published Sunday in the Atlantic, follows on an August article by Friedman making similar claims about deep-rooted anti-Israel biases at the AP and other major news outlets.
This prejudice, Friedman wrote, even impacts editorial decisions about who to talk to. In the AP's case, "explicit orders" were given to reporters around 2008 "to never quote" the pro-Israel research organization NGO Monitor, or its founder, Gerald Steinberg.
"In my time as an AP writer moving through the local conflict, with its myriad lunatics, bigots, and killers, the only person I ever saw subjected to an interview ban was this professor," Friedman wrote.
The AP on Monday vehemently denied these charges when approached by the Washington Free Beacon and claimed that Friedman has been promulgating "distortions, half-truths, and inaccuracies" about the news outlet.