Turkey for the most part, has been emptied of its Christians and Jews. All that love, peace and good will coming from the ROP just wasn't enough to keep them there. No, wait, they were either killed or driven out.
Sheik Yer'Mami (H/T Enza Ferreri) has more via Israel Matzav: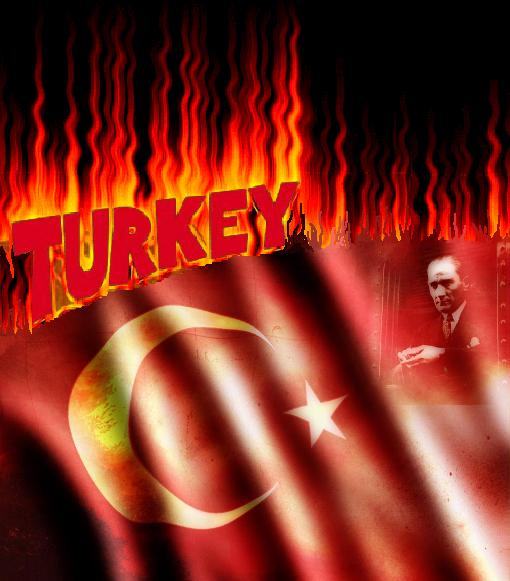 IT TOOK THE TURKS 100 YEARS TO ELIMINATE THE CHRISTIANS…
That's Islam. If its not the fast jihad, they do it little by little.
The BBC reported that the Pope visited the Blue Mosque in Istanbul as part of a three-day visit to Turkey. According to the BBC reporter, the Pope offered a moment of "silent prayer…next to the Grand Mufti." The BBC man said that it was, "a moment of rich symbolism in terms of the inter-faith dialogue" that the Pope is trying to promote. (Enza Ferreri)
More here at the Sheik's. (pbuh)
Israel Matzav
Guess what country is more Muslim than Iran
The BBC reports that the Christian population of Turkey has declinedfrom 20% to 0.2% in the last 100 years. No, that's not a typo. And it's not an accident either.
"No country in the region – including Iran – is as homogenous in terms of Islam as Turkey," says writer Cengiz Aktar. "It's a mono-colour country – it's a Muslim country."

After the Turkish Republic was born in 1923, it carried out a "population exchange" with Greece to create more ethnic and religious consistency. More than a million Greeks were forced out of Turkey to Greece while around 300,000 Muslims from Greece were relocated here.

The Greeks of Istanbul were initially saved but after a crippling wealth tax, (jiziya-extortion) anti-Greek pogroms in 1955 and mass expulsions in 1964, the Greek community was left in tatters. And so was the Orthodox Christianity they practised.
The whole thing at Israel Matzav here.