Even being remotely associated with Islam is a bad idea, let alone marrying someone in that belief system. Besides, Males are allowed to marry Jews and Christians, but not the other way around, it's how the propagate the ideology.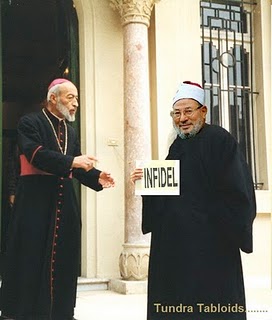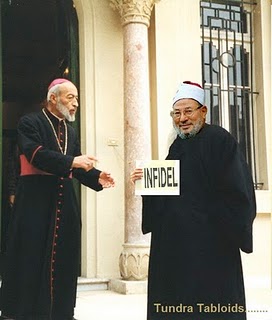 Egypt: The forbidden love of interfaith romances
By Ali GamalBBC Arabic
"We had a five-year romance, but I never even touched her hand," says Tareq, as he remembers his relationship with fellow university student Howaida.
Asking her hand in marriage posed an even bigger challenge.
"I was very hesitant because all my dreams could have been shattered once I admitted my feeling," he says. "She was very likely to refuse a relationship with me because it would be against traditions."
Tareq is an Egyptian Muslim, while Howaida was a Coptic Christian.
Interfaith marriages are increasingly unacceptable in Egypt; couples must be ready to pay a hefty price.
Despite this, Howaida accepted Tareq's proposal.
"That was against all my expectations," he says. "She pledged to overcome all hurdles so we could marry. It was the happiest moment of my entire life."
But the hurdles they would encounter soon would prove too big for their relationship to continue.
Violent response
Religion is an incredibly sensitive issue in Egypt, with many Christians and Muslims refusing to accept people leaving their congregation.
Religious leaders often see inter-faith marriage an attempt to recruit members from the other religion.
Fr George Matta, pastor of St George Church at Ezbet Hanna Ayoub in Menya, Upper Egypt, suggests that the culture in the Egyptian countryside does not accept interfaith relationships.
More here. h/t: FJORDMAN