But Obama wants to arm the Muslims.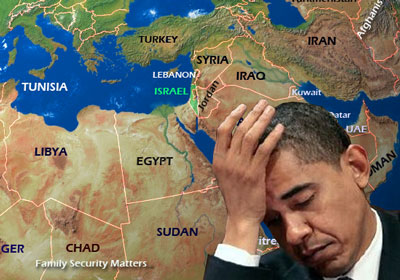 Syrian Christians: 'Help us to stay – stop arming terrorists'
Christianity is being extinguished in the land of its birth and the West is to blame, say Syria's faithful
Outgoing artillery shook St Elias church as the priest reached the end of the Lord's Prayer.
The small congregation kept their eyes on the pulpit, kneeling when required and trying to ignore the regular thuds that rattled the stained glass windows above them.
Home to one of the oldest Christian communities in the world, the hard to reach Syrian agricultural town of Izraa has stood the comings and goings of many empires over the centuries.
But as the country's civil war creeps closer, it is threatening to force the town's Christians into permanent exile: never to return, they fear.
"I have been coming to this church since I was born," said Afaf Azam, 52. "But now the situation is very bad. Everyone is afraid. Jihadists control villages around us."
[…]
But past experience has rendered such distinctions irrelevant to Izraa's Christians. After all, in Syria – and on this frontline – the "moderates" continue to work in alliance with Nusra. And the conquest of other Christian villages by the opposition has shown that more moderate factions frequently do little to stop the jihadists imposing their will.
"It's simple," said Father Elias Hanout, 38, who led the prayers at Sunday's service. "If the West wants Syria to remain a country for Christian people, then help us to stay here; stop arming terrorists."
The pews were sparsely occupied for last Sunday's service in St Elias, with the choir missing its tenors and altos. Mrs Azam, who led the hymns, was reluctant to acknowledge the exodus at first, saying the singers were absent "because of work". But as the tempo of the falling shells increased outside, she admitted: "People from here are leaving. Many are applying to emigrate."
More here. H/T: Fjordman