Post-Christian Sweden.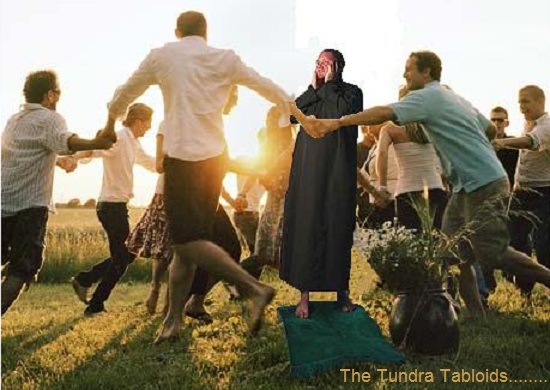 Well according to Christian beliefs, anyone claiming to be a "prophet" after Jesus, is to be deemed a 'false prophet', and of the devil, so the man's shirt is 100% Christian doctrine compliant. All Christians in Sweden should take up the shirt in solidarity with the man.
Police confiscate "Islam is the devil" t-shirt
A man who wore a t-shirt saying "Islam is the devil" could face charges for inciting hatred.
Police stopped the man in a shopping centre in Karlstad, western Sweden on Friday afternoon. They confiscated the t-shirt and filed a report. The crime is being classified as incitement to ethnic hatred, local newspaper Nya Wermlands-Tidningen reports.
Swedish incitement laws (hets mot folkgrupp) criminalise statements that threaten or offend individuals on the grounds of race, skin colour, nationality, ethnicity, faith or sexual orientation. The crime is punishable by up to two years in prison or fines.