Actual rule of law has never been Obama's strong suite.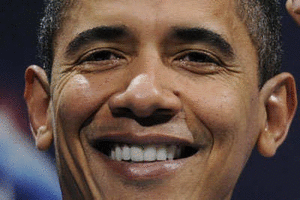 AZ SHERIFF: EXEC AMNESTY WILL MAKE LAW ENFORCEMENT 'ALMOST IMPOSSIBLE'
AZ Sheriff: Exec Amnesty Will Make Law Enforcement 'Almost Impossible'
Breitbart Non-Syndicated
Pinal County, AZ Sheriff Paul Babeu said that President Obama's planned executive action on immigration will make enforcing the law "almost impossible" on Saturday's "Justice with Judge Jeanine" on the Fox News Channel.
"Well, my job and every law enforcement officer across the country have a difficult job as it is when it comes to this because of the federal government [saying] 'hands off.' Yet, it's now being made that much more difficult, almost impossible. When the law applies to you and every other American citizen, yet it appears there is no law because there are no consequences for these illegals who are here. And the president, just a wave of his hand just says, 'hey, it's okay'" he said.