Thugs.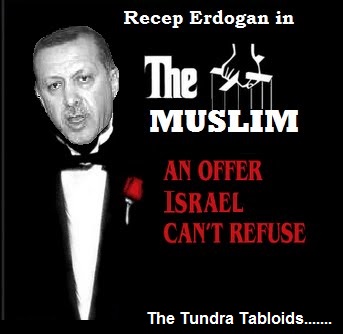 Turkish PM: Nothing will prevent us from protecting Jerusalem
Israel's leaders must stop their attacks on the city, Davutoglu warns.
Turkish Prime Minister Ahmet Davutoglu slammed Israel for its "attacks" on Jerusalem, vowing to defend the city and its holy sites, even if doing so alone.
"Nothing will prevent Turkey from protecting Jerusalem and the al-Aksa mosque," Davutoglu addressed his party at a weekly faction meeting on Wednesday.
Israel's "brutal" leaders must not "dare consider" continuing their attacks on the city, Istanbul's Hurriyet quoted him as saying.
Turkey will not be silent, even if the rest of the world turns a blind eye to the events engulfing the capital, he promised, before accusing Jerusalem of taking advantage of the instability and turmoil in the Middle East.
Ankara is raising awareness – through its representatives around the world – of Israel's actions in Jerusalem and has already sent a government delegate to look into ways to mend the escalating situation.
Rising tensions over access to the contested Temple Mount, a site holy to both Jews and Muslims, has sparked a new wave of violence, which culminated in a deadly terrorist attack last week.