Obama wants more money to play with for his transformation projects of the U.S.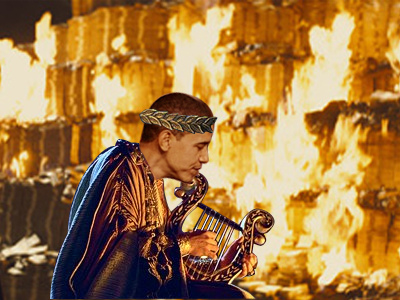 Obama couldn't care less that his failed policies domestic and abroad will have lasting ramifications for decades to come. That's the price paid for electing someone because it feels good due to the color of their skin, not on the principles that they stand on.
GATES: POLICY 'DOES SEND THE SIGNAL THAT THE US IS PULLING BACK'

BREITBART TV
Former Defense Secretary Robert Gates said that comments by the president about focusing more on the US and cuts to the defense budget "send[s] the signal that the US is pulling back," which he believes is "a concern" in an interview broadcast on Monday's "Kelly File" on the Fox News Channel.
Most of Gates' interview focused on his push, along with Starbucks CEO Howard Schultz, to encourage businesses to hire more veterans, which Schultz argued was "good business."  He additionally expressed his desire to start "a national conversation and really elevate the narrative that we must have a much deeper level of respect for veterans."
"Withdrawing from two wars, neither of which ended in a clear-cut victory was always going to be tricky business to avoid giving the impression that we weren't withdrawing more broadly. And the more the president talks about focusing on nation building at home and on coming home, and the more that he and the Congress continue to cut the defense budget, unfortunately it does send the signal that the US is pulling back. So, i think it is a concern" Gates stated.