Islam is in fact the religion that condones paedophilia, saying so is factual, truthful and a moral act of public awareness.
This is what Mohamed sanctioned, condoned and promoted to his followers from time immemorial.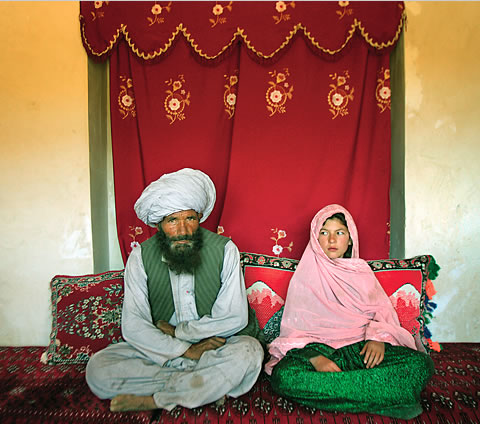 JUST DISCOVERED, ISIS Charges People $172 To Have Sex With One Year Old Infants And Nine Year Old Children (READ THE NEW PRICE LIST ISIS JUST RELEASED)
Shoebat.com : And we will translate it verbatim for all you English readers who still say that the sale of women is not true Islam:
"Price List–Sale of Booty

We have been informed that the market for sale of women had been witnessing a reduction in price which effects the needs for the Islamic State and the funding for the Mujahideen. For this, the commerce department had decided to set a fixed price regarding the sale of women. Therefore, all auctioneers are to abide by this and anyone who breaks the rules will be executed.

PRICE  (in Dinar)                         MERCHANDISE

$75,000                                 age 30-40/Yezidi/Christian

$100,000                              age 20-30/Yezidi/Christian

$150,000                              age 10-20/Yezidi/Christian

$50,000                                age 40-50/Yezidi/Christian

$200,000                             age 1-9/Yezidi/Christian

Limit to 3 Sex Slaves with exception to foreign sales to Turks, Syrians and Gulf states".
The price reduction issued by ISIS was to expedite the sale of sex slaves due to an overstock. Clients from Turks, Syrians and Gulf states can purchase more than 3 sex slaves from an array of mature women, young women, teen, under age … to even infants. The conversion rate is $86 dollars for 100,000 Iraqi dinars.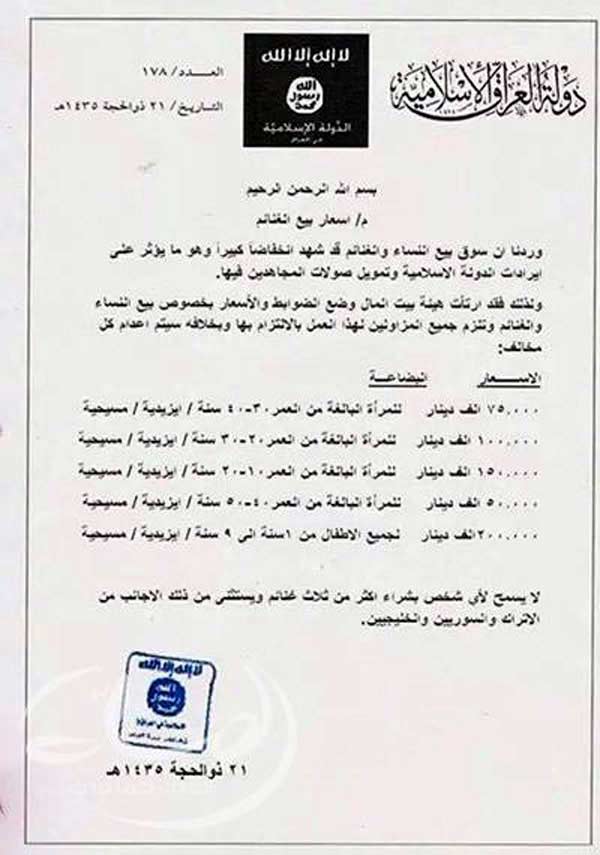 More here. h/t: Jamie Glazov