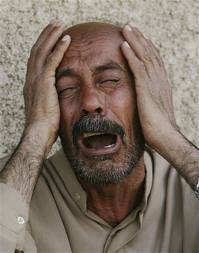 Four Tunisian soldiers killed in suspected Islamist attack
Wed Nov 5, 2014 4:33pm EST
(Reuters) – Four Tunisian soldiers were killed and 11 others were wounded on Wednesday in an attack by suspected Islamist militants on a bus carrying soldiers in Kef near the Algerian border, the Defense Ministry said.
The attack came while Tunisia was preparing its first free presidential election on Nov. 23 and only ten days after parliamentary elections won by secular party Nida Tounes.
Tunisia has struggled to subdue hardline Islamists and jihadis opposed to the transition to democracy following the revolt against former President Zine El Abidine Ben Ali. The military cracked down on militants in the run-up to the polls.
Two police officers dead, 11 injured in Egypt train blast
Wed, 05/11/2014 – 23:02
Egypt's state television announced on Wednesday night that at least two police officers have been killed and 11 people have been injured after a bomb exploded inside the Menouf train station in Cairo.
The explosion occured in front of the station's police unit. Five fire trucks rushed to the scene and put the fire out.
TT: I have to clean up the headline:
British

jihadist (with UK passport) bragging about beheading 'is killed in Syria'
A BRITISH jihadist who bragged about beheading his enemies is believed to have been killed while fighting in Syria for Islamic State.
TWITTER@ RAQQA SL
William Hasmo Clinic went under the pseudonym Abu Abdullah al-Britani and a member of IS (right)
The terror group claimed it was "mourning" William Hasmo Clinic, 23, who went under the pseudonym Abu Abdullah al-Britani.He was apparently killed by a Syrian government airstrike near the eastern city of Deir ez-Zor.
Al-Britani was active on social media and called on other Britons to join him in jihad, urging: "I'm sure we have more lions roaming around the UK. Get yourself over here."
The Londoner claimed that Allah made beheading "easy" and bragged that "wrist exercises" helped give strength for the gruesome task.
In one video, al-Britani claimed to have witnessed a "miracle" in which angels appeared during a battle.
Christian Couple Killed By Mob In Latest Pakistan 'Blasphemy' Case
In the latest vigilante attack based on an accusation of blasphemy, a young Christian couple in Pakistan was beaten by a mob and then incinerated at a brick factory.
There have been multiple cases in recent years in which Pakistanis are accused — often with little or no evidence — of committing blasphemy against Islam.
The police officer in charge of the investigation, Inspector Maqbool Ahmed, says he was told by local residents that the couple was still alive when they were shoved into a brick kiln.
By then, the husband and wife, Sajjad and Saima "Shama" Massih, were severely injured, having being beaten up by a crowd that set upon them when reports circulated alleging that they had defiled Islam's sacred book, the Quran.
According to Ahmed, more than 40 people have been arrested and are being questioned about the killings, which happened in a rural community in the province of Punjab, about 40 miles outside the city of Lahore.
S. Sudan accuses Sudanese army of killing 35 in air raids
November 3, 2014 (JUBA) – South Sudan claimed 35 of its civilian were killed and 17 others injured in an aerial bombing allegedly carried out by the Sudanese army (SAF) in Western Bahr el Ghazal state.
People displaced in Northern Bahr El Ghazal state by alleged SAF bombings in 2012 (Office of the Aweil North county commissioner/File)
The incident reportedly occurred on Sunday morning in a densely populated area of Raja county, damaging several properties and causing panic among citizens.
"The Sudanese jet fighters came yesterday (Sunday) morning and bombed the area. People are now terrified especially that it caused death," Raja county commissioner, Hassan Jallab said on Monday.
"Thirty-five people have been killed and 17 others also wounded when an Antonov bomb landed in the heavily populated area," he added.
The commissioner described the attack, which he largely blamed on the Sudanese Armed Forces (SAF), as "barbaric and unprovoked".
He said several civilians have since fled Raja in fear of more bombings, and many reportedly took refuge in to nearby bushes.
Jallab called upon the government in Juba to intervene and assist the displaced people in Western Bahr el Ghazal state.
Phillip Aguer, the spokesperson of the South Sudanese army (SPLA), also confirmed the incident in a separate interview with Sudan Tribune on Monday.
Al Qaeda member killed in Yemen strike, official says
November 5, 2014 — Updated 2052 GMT (0452 HKT)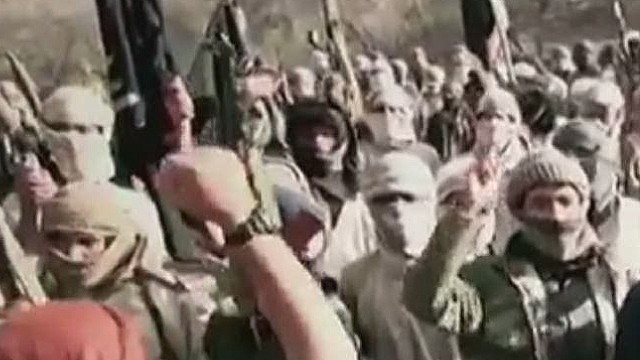 Al Qaeda in Yemen poses terror threat
STORY HIGHLIGHTS
NEW: Al Qaeda leader Shawki al-Badani was a top priority target wanted by the U.S.
A Yemeni official says al-Badani was killed in a strike
The U.S. has connected al-Badani to U.S. embassy attack plots
(CNN) — An al Qaeda leader in Yemen was among those killed in what a Yemeni official called a "counterterrorism strike," the latest such strike at a time of intensified fighting in the Arab nation.
The Yemeni official said Wednesday that those killed include Shawki al-Badani, whom the U.S. State Department named a "specially designated global terrorist" in June. So, too, was Nabil al-Dahab, a top member of the conservative Salafist group Ansar al Sharia.
Initial reports out of Yemen sometimes prove untrue. That said, the United States similarly believes al-Badani was killed in a strike, according to two U.S. officials who spoke to CNN on the condition of anonymity.
They said they are still trying to confirm whether al-Dahab was killed. The officials would not say if the two men were at the same location.
France-born bomb maker for Khorasan Group believed killed by Syria drone strike
NOW PLAYINGUS now fighting two wars in Syria?
EXCLUSIVE: A U.S. Predator drone targeted and is believed to have killed French bomb maker David (Daoud) Drugeon, a 24-year-old convert to Islam and member of the Khorasan Group, Fox News has learned.
The drone struck a vehicle traveling in Syria's Idlib province that was believed to be carrying Drugeon. The driver of the vehicle is thought to have lost a leg and was expected to die, according to sources with knowledge of the operation. A second person thought to be Drugeon was killed, according to well-placed military sources. U.S. defense officials would only confirm that the US had carried out airstrikes against the Khorasan group Wednesday. The Pentagon is still carrying out bomb damage assessment following the strike and cannot confirm that Drugeon was killed.
Nearly 400 killed in 3 weeks of Libya fighting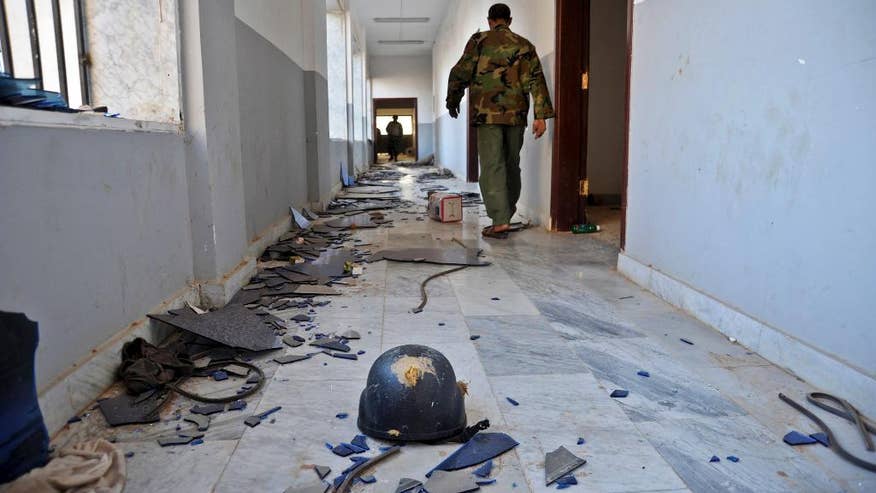 CAIRO –  Fighting between forces loyal to Libya's elected government and a loose alliance of Islamist and regional militias has killed nearly 400 people across the country in the past three weeks, a medical official and a militia commander said on Wednesday.
The worst turmoil since longtime dictator Muammar Qaddafi was overthrown by a NATO-backed uprising in 2011 has left the country bitterly divided, with the internationally-recognized government confined to the town of Tobruk in the far east and an Islamist-dominated rival government in the capital Tripoli.
In the mountainous town of Kikla to the south of Tripoli local armed youth supporting the Tripoli militias have been clashing with government-allied forces mainly hailing from the western town of Zintan.