Yeah right, a soda pop plant will turn this…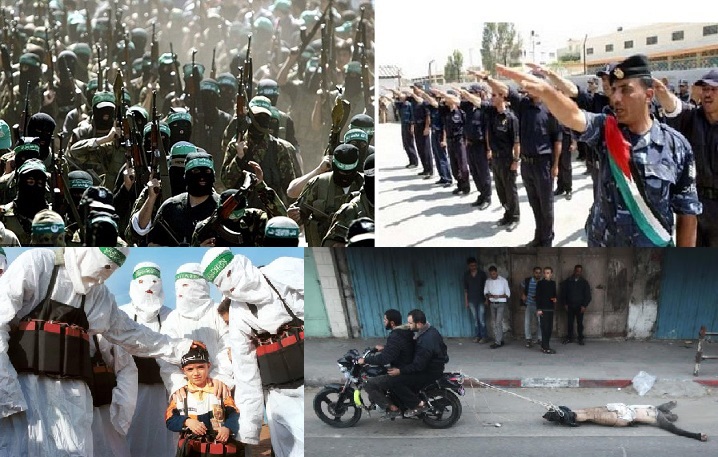 into this…..
Lets see here, Israel does all it possibly can to create co-existence with the Arabs, and gets absurd calls for boycott as a result. The Arabs do their best to murder the Jews, as well as members from their own society who believe in co-existence, and are the benefactors of one largesse scheme after the other.
Placating these barbarians does nothing for peace, on the contrary, it encourages them to continue on with their terrorist fight against a state that, ironically, wants to make peace with it. I say, let these barbarian savages stew in their own squalid juices, if they want to wage total war on the Jews until they cave, let them be the recipients of their own devices, not rewarded with buffoonish enterprises that breathes life into their evil schemes.
NOTE: The first power shortage to the plant as a result of an Israeli operation tamping down Gazilian rocket fire on Israeli civilians, will remove any good will this buffoonish "jobs creation that = more peaceful Arabs" venture has created. This will be used against Israel, you can take that to the bank.
Also, what an excellent place for the Islamo-nazis to place a second command center in, a fortified bunker deep within the plant, imagine the scene as Israel targets it and the Arabs and their sycophants scream bloody murder of the plant's destruction.
Israel to allow Coke into Gaza

New Coca Cola factory at the Karni industrial area will create jobs for 3,000 Palestinians; Israel hopes new factory can drive economic growth in Strip, decrease terrorism.
Yossi Yehoshua Published: 11.02.14, 23:53 / Israel News
The construction of a Coca Cola factory in the Gaza Strip, set to create jobs for thousands of Palestinians, will begin this week after it has been green-lighted by Israel's defense establishment.
A Palestinian entrepreneur had to submit a request to build the factory to the Coordinator of Government Activities in the Territories. Defense Minister Moshe Ya'alon then decided to accept COGAT head Maj.-Gen. Yoav Mordechai's recommendation.
The factory will at first create jobs to hundreds of Palestinians and later on to 3,000 workers.
It will be built in the Karni industrial area, and its construction will take six months.
More here. H/T: Doris Wise Montrose