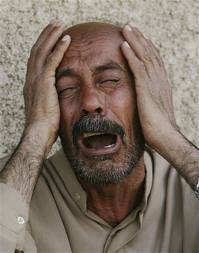 Iraq IS: Scores found dead in mass graves in Anbar
Scores of bodies of Sunni Muslim tribesmen apparently killed by Islamic State (IS) militants have been found in mass graves in western Iraq.
The graves that were found in the province of Anbar may contain between 80 and 220 bodies, reports suggest.
Many of the dead belong to the Al Bu Nimr tribe, which joined Iraq's Shia-dominated government in fighting IS.
It has also emerged that the group may have killed 600 prisoners at a jail in Mosul they seized in June.
The inmates were forced to kneel along the edge of a ravine before being shot, the campaign group Human Rights Watch said.
Analysis: Orla Guerin, BBC News, Baghdad
These kind of brutal killings are very much a trademark of Islamic State.
One of its aims is not just to capture territory but to spread terror into its opponents.
It is clear it is trying to send a very loud message to any of the Sunni tribes who might be thinking of joining the fight against it that, if they do, this can be the kind of retaliation they can expect to face.
Anbar province is a key battleground. It is the approach to Baghdad – this is where Islamic State has been trying to push forwards towards the capital.
29 killed, thousands flee Pakistan's Khyber region as military steps up offensive against Taliban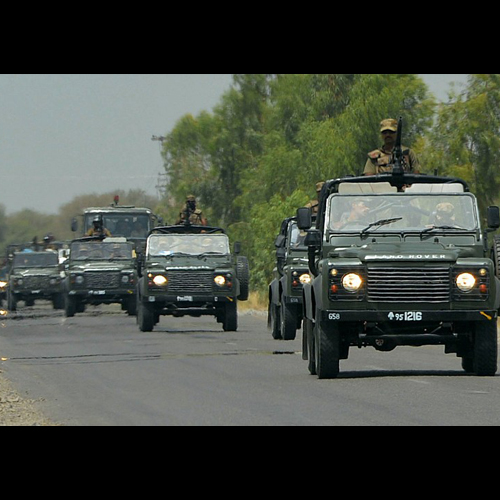 Twenty-nine people were killed and thousands of civilians forced to flee Pakistan's northwestern region of Khyber, the military said on Thursday, as it stepped up a two-week-old offensive against Taliban militants in the area.
Twenty-one suspected militants and eight soldiers were killed on Wednesday, the military said in a statement, but gave no figure for civilian casualties.
National disaster officials say the fighting has forced more than 18,000 people to abandon their homes.
Residents of the area say many people are caught between the two opposing forces, as the military orders them to leave and the militants urge them to stay.
"Security forces were asking us to leave their area as there would be heavy bombingagainst the militants," said one villager, Muddasir Shah.
Many killed in Syria barrel bomb 'massacre'
Dozens reportedly dead after regime forces drop bombs on Idlib camp housing people displaced by fighting.
Last updated: 30 Oct 2014 19:22
A Syrian government helicopter has dropped two barrel bombs on a camp for people displaced by fighting in the country's north, reportedly killing dozens and charring some bodies beyond recognition.
Activists in Syria told Al Jazeera that 40 people were killed as the bombs were dropped on a camp near al-Habeet in the northern province of Idlib on Wednesday.
However the British-based Syrian Observatory for Human Rights, which tracks violence in the civil war, said 10 civilians died.
Al Jazeera cannot independently confirm the number of casualties.
One activist told Al Jazeera that mostly women and children were killed and that no presence of armed groups was reported in the vicinity of the camp.
He said dozens of injured people were rushed to a hospital 30 minutes away.
Isis kills hundreds of Iraqi Sunnis from Albu Nimr tribe in Anbar province
Tribal militia had played prominent role in fighting al-Qaida and offshoots since 2007
Martin Chulov in Baghdad The Guardian,
The bodies of more than 150 men killed by Islamic state (Isis) militants were recovered from a ditch in the city of Ramadi, west of Baghdad, on Thursday in the latest of a series of mass executions of tribal figures who oppose the group.
Iraqi officials said the men had been captured in the town of Heet, west of Ramadi, over the last week. All were members of the Sunni Albu Nimr tribe, which had faced off against Isis and had played a prominent role in fighting al-Qaida and its offshoots in Anbar province since 2007.
At least 60 more tribal members were killed in Heet earlier this week, in an execution videotaped and uploaded to the internet by the executioners.
Mass killings have become synonymous with the jihadists' rampage through western Iraq and eastern Syria, in which large numbers of captured soldiers and civilians on both sides of the border have been murdered and their bodies gruesomely displayed.
Human Rights Watch reported that up to 600 prisoners, all Shia, were executed when the group overran Iraq's second city, Mosul, in June. The Shias were separated from Sunni prisoners and a small number of Christians, all of whom were spared. The NGO said it had spoken to 15 Shia prisoners who survived the massacre and said that those killed had been forced to kneel next to a ravine before being shot.