This is Sergio Redegalli and his crew making an excellent point, and succeeding in my opinion.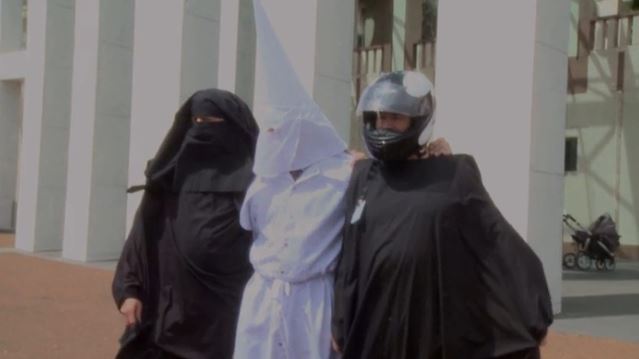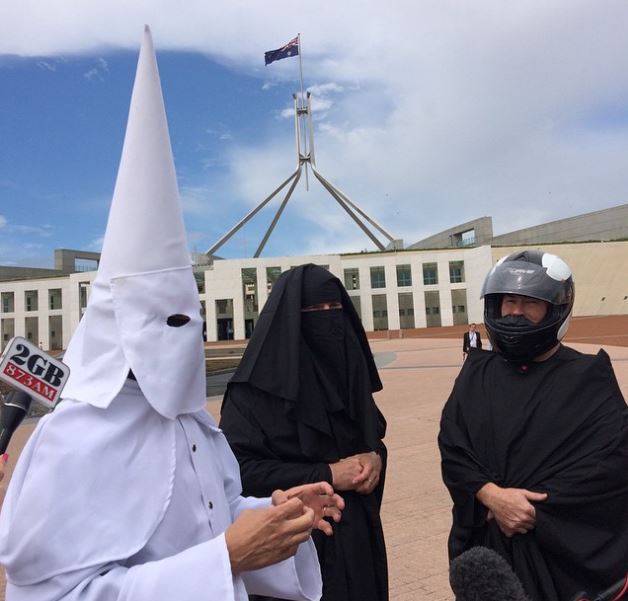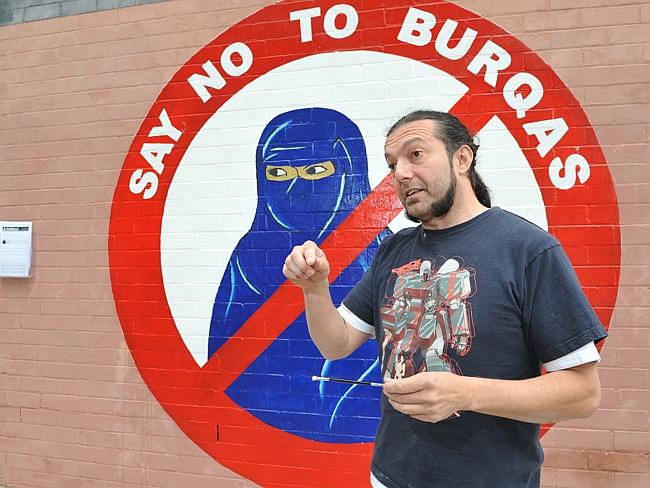 KKK, burqa, bikie men attempt to enter Parliament
THE three men involved in this morning's burqa brouhaha in Parliament have moved on as promised – this time it's to Commonwealth Bank.
Meanwhile, information has emerged on one of the three men involved.
Sergio Redegalli – otherwise known as the guy with the ponytail in the KKK garb – is a known supporter of the ban the burqa movement.
In 2010, Mr Redegalli painted a mural urging governments to "say no to the burqas" in the inner-city suburb of Newtown in Sydney's inner-west.
According to the Daily Telegraph, he said his message was not anti-muslim, nor anti-women.
"If you let it [the practice of covering your face] go, someone, somewhere down the line will say we would like Sharia Law," he said at the time.
Mr Redegalli also drives a ute with stickers on the front saying "Australians have nothing to hide, say no to burqas".
Unsurprisingly, Senator Cory Bernadi praised Mr Redegalli's in 2011 as "an eloquent spokesman for freedom of speech".
But, Bernadi wrote, "even if I didn't share Mr Redegalli's views, it is hard to accept that any sensible person could endorse the violent campaign of hate that he has been subject to.
3 HOURS AGO

OCTOBER 27, 2014