Cameron is a Johnny-come-lately, and an unconvincing one at that.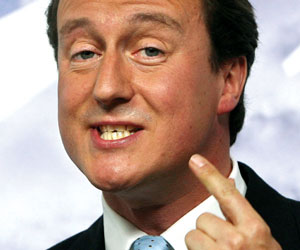 If not for the died-in-the-wool statists of the EU overtly bleeding the UK, as well as existence of UKIP and its recent smashing electoral victories, the Tories, under the pseudo conservative David Cameron, would be as happy as pigs in slop with the democratic despotism (electoral tyranny) of the directive belching, liberty stripping institutions of Brussels.
Britain closer to quitting EU
FURIOUS David Cameron last night conceded that Britain had been pushed closer to a European Union exit after receiving an eye-watering £1.7billion Brussels bill.
David Cameron vents his anger at the £1.7bn bill during a press conference [GETTY]
Red-faced with anger, the Prime Minister vowed to block payment of the "completely unacceptable" surcharge presented by EU officials in a surprise overhaul of national contributions.
"It is not acceptable, it is an appalling way to behave," Mr Cameron said.
Calls for the UK to withdraw from the EU intensified yesterday following the cash demand, which will cost every family in the country £65.
And he admitted the latest insult to UK taxpayers – with the bill due to be paid by December 1st – was undermining his drive to keep Britain in the EU.
When pressed on the issue by the Daily Express he said: "It certainly doesn't help, put it that way."
As the row deepened, there was fresh pressure for the Prime Minister to accelerate his promised in-or-out referendum on Britain's EU membership.
UK Independence Party leader Nigel Farage warned that Mr Cameron was in "real political trouble".
"Yes, it's outrageous, but that's how the European Union works," he said.
"He's in a very weak position. He can do nothing about this.
"And I think, really, he's now being pushed into a position where, unless he brings forward his referendum promise, I think he's in real political trouble."
End the EU before it ends us.