18 years with no rise in global temperature won't temper their fanaticism and religious zeal.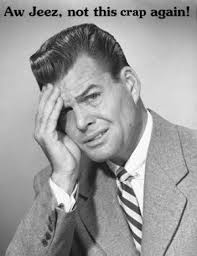 Periodically I make note of the lack of debate on glo-bull schwarming here in Finland, and as further proof of the nonsense here that's taken for granted as "established science", take a look at this at Yle:
Tampere's Aamulehti (Morning paper) starts its editorial with the sentence, "Good news: Climate policy is back on the European Union's agenda." As EU heads of state are currently in Brussels to decide about the 2030 goals based on the commission's proposal that carbon dioxide emissions should be cut by 40 percent from 1990 levels, the write-up goes on to discuss the bad news: member countries may not agree to the measures in order to protect their own national interests. One potential hot potato is member country Poland's dependency on coal. On the heels of the Ukraine crisis and Russian sanctions, Finland has asked for agricultural subsidies. But, as EU relations are based on give and take, the paper asks, can Finland afford to rebuff Poland's need for subsidies as EU climate policies will greatly affect them financially?
This is what happens when science is manipulated to serve political interests, both crony business and crony politicians making a buck from the public trough at the expense of the consumer and other businesses. Statism in the raw, it'll mean less services and higher taxes (which goes to ply the pockets of the businessmen and politicos who have rubbed elbows the most).