The UK is THE hub for jihadis and their terror industry.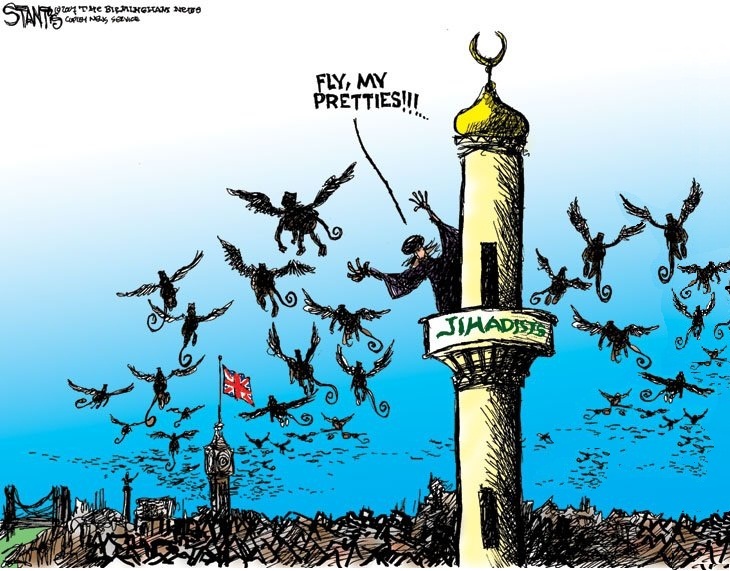 NOTE: The further along the UK goes with its own islamization, the closer Scotland Yard is to a name change. Scotland 'Tard'.
UK police arrest three more in 'Islamist terrorism' inquiry
LONDON – Three more men have been arrested by British police as part of what they said was an ongoing investigation into "Islamist terrorism", Scotland Yard said.
The men, aged 24, 21 and 25, were arrested in central London on suspicion of being concerned in the commission, preparation or instigation of acts of terrorism.
Last week, five men were arrested in raids by police, including armed officers and a European security source familiar said detectives believed they might have foiled a plot to attack targets in Britain which was in the early stages of planning.
Three of the suspects remain in police custody but two were released on Monday.
Police said there were searched being conducted at four premises in northwest London.
In August, Britain raised its international threat level to the second-highest classification of "severe", meaning an attack was considered highly likely. British Prime Minister David Cameron has said Islamic State militants battling for territory in Syria and Iraq also posed a grave security risk to Britain.