This is what happens when truth rams into state protected dogma, in the justice system when truth is no longer a defense.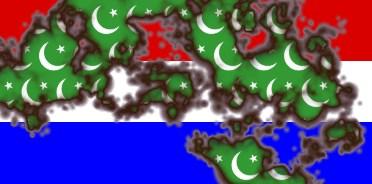 Authorities Pressure Crime Solving Program to Show less Moroccan Criminals
Anonymous policemen have leaked that the authorities and public broadcasting organization NPO put pressure on the makers of a program that shows real unsolved crimes "Opsporing Verzocht" to diminish the number of Moroccan and other non-Western criminals that are shown.
The makers want to give a real view of society, which means that a disproportionately large number of crimes are being committed by Moroccans. They say that the authorities reproached them and accused them of making a Moroccan problem. The policemen say that this turns the world on its head, as the police has its hands full in finding Moroccan criminals.
FM: BNFTN via Spitsnieuws.nl