Treachery 101.
Forget about using these traitorous bastards as proof of a "multicultural Israel" that placates its Arab minority by allowing such seditious riff raff inside the Knesset. They deserve a cell at the least, and the gallows at the worst.
NOTE: The Finnish Left had Jamal Zahalka MK (Balad), in Helsinki a little over a month ago, spreading his vile poison. They are the worst of the worst.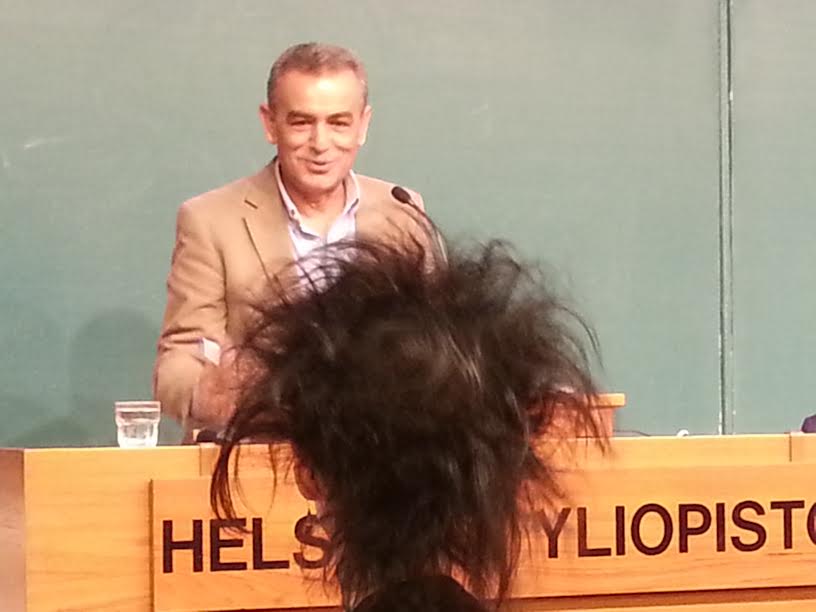 Arab member of Israel's Knesset trying to convince British MPs to pass vote liable to influence European policy against Israel.
By Yedidya Ben-Or, Ari Yashar
First Publish: 10/13/2014, 2:44 PM
Despite being a citizen of Israel and a member of the Israeli Knesset, radical Arab MK Ahmed Tibi (United Arab List) is in London on Monday to take part in a diplomatic push urging the British parliament to recognize "Palestine" in a non-binding vote.
Tibi is talking with British MPs of the Labor party, whose member Grahame Morris proposed the vote, and trying to convince them that voting to recognize the Palestinian Authority (PA) as a state will advance the "peace process."
In fact, the Labor party is reportedly highly divided over the vote, with many senior members of the party holding an internal revolt and refusing to follow orders to vote for recognition by boycotting the session.
"To say that there is a row going on it putting it very mildly," said one senior Labor MP of the vote. "People are furious. This is an attempt to rip up 13 years of carefully calibrated policy. It total madness and makes the prospect of peace less rather than more likely."
The British vote comes after Sweden made a storm by pledging its commitment to recognize a Palestinian state two weeks ago on the Jewish holiday of Yom Kippur. Israeli experts have warned the UK vote may be a sign of increasing diplomatic warfare against Israel in Europe.