The Shire responds.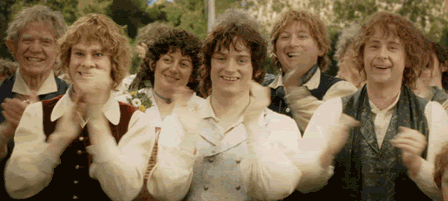 Top Leader of Egyptian ISIS Copycat Killed in Sinai
Top leader of Ansar Bayt al-Maqdis killed by Egyptian soldiers in the north of the Sinai Peninsula.
First Publish: 10/12/2014, 5:37 AM
Terrorists raise AlQaeda flag in Sinai
Reuters
A top leader of Egypt's most active Islamist terrorist group, Ansar Bayt al-Maqdis, was killed by Egyptian soldiers in the north of the Sinai Peninsula.
The Reuters news agency, citing a military spokesman, reported that the incident took place on Friday.
The spokesman said the leader, Shehata Farhan, was implicated in operations targeting police and security forces and was killed during a raid in the town of Rafah, near the border with Gaza.
Egypt said last week it had killed a field commander of Ansar Bayt al-Maqdis, Mohammad Abu Shatiya, in clashes south of Rafah.
Ansar Bayt al-Maqdis has killed hundreds of Egyptian soldiers and police over the last year, since the ouster of Muslim Brotherhood President Mohammed Morsi, and beheaded several people in recent weeks, saying they were spies for Israeli intelligence.
Among the attacks claimed by the group since the ouster of Islamist president Mohammed Morsi was the assassination of a top Egyptian police general, who was gunned down as he left his home in a west Cairo neighborhood, and a bus bombing on a tour bus filled with South Korean tourists in the Sinai.
The group has also claimed responsibility for several rocket attacks that targeted the Israeli resort city of Eilat.