Finland really in the headlines lately, and for all the wrong reasons.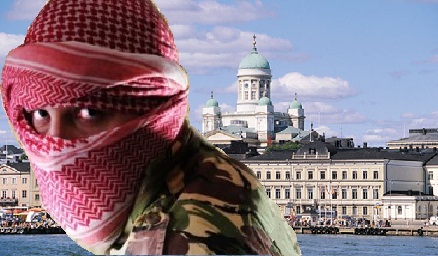 Police: Terrorism suspects linked to murder
Police are investigating alleged murder in the case of three men held on suspicion of engaging in terrorism.
The men are Finnish citizens and are suspected of murders committed with terrorist intent. One is also suspected of providing training for terrorist crimes and another of recruiting others to commit terrorist acts.
The National Bureau of Investigation has called for the men to be detained in prison. A detention hearing will take place at the Helsinki District Court on Friday.
The men were held in the capital region Tuesday. The case is not linked to another terrorism case where the trial of suspects in Finland's first such matter began earlier this week.