Speaking the truth is the new hate speech.
I think that every Dutch politician who supports multiculturalism should be forced by law to live among the people whom they champion. That means that their children should attend the same schools, shop at the same stores, and walk the same streets of their favored constituents.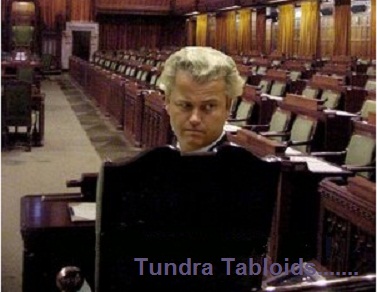 In a reaction, Wilders said the decision to formally question him is 'scandalous'. 'At a time when the world is in flames, the public prosecutor targets a representative of the people who states what the problems are,' Wilders said.

'It appears that the bringer of the news has to be beheaded politically,' Wilders said. 'I am not apparently allowed to say what I think but millions of people at home think it too.'
Geert Wilders is a formal 'suspect' for anti-Moroccan chants (update)
Thursday 09 October 2014
Public prosecutors have 'invited' PVV leader Geert Wilders for questioning in connection with remarks he made about Moroccans last year and consider him to be a formal suspect, the department said on Thursday.
The department said in a statement Wilders is 'suspected of having insulted a population group with respect to their race and of incitement to discrimination and hatred'.
The investigation goes back to the local elections last March. During a post vote meeting with supporters in The Hague, Wilders asked the crowd 'and do you want more or fewer Moroccans in your city and in the Netherlands?' To which the crowd chanted 'fewer, fewer, fewer'.
'We'll arrange that,' Wilders said, smiling, when the chanting died down.
Complaints
The chanting, and other comments made several days earlier, led to two MPs, MEPs and a handful of local and provincial councillors breaking ties with the PVV. The public prosecution department also received over 6,400 complaints.
The decision to question Wilders does not necessarily mean a criminal prosecution will follow but it 'stands to reason' that will happen, the department's statement said.
In June 2011, Wilders was found not guilty of charges of inciting hatred and discrimination against Muslims and non-westerm immigrants by judges in Amsterdam.
– See more at:  h/t: Fjordman