Middle East during Obama's tenure, up in flames and not in U.S. interests.
Our enemies laugh at us, while our allies fear us. It's upside down, inside out and all turned around, just like the radical-in-chief wants it. It mirrors his domestic polices to a tee.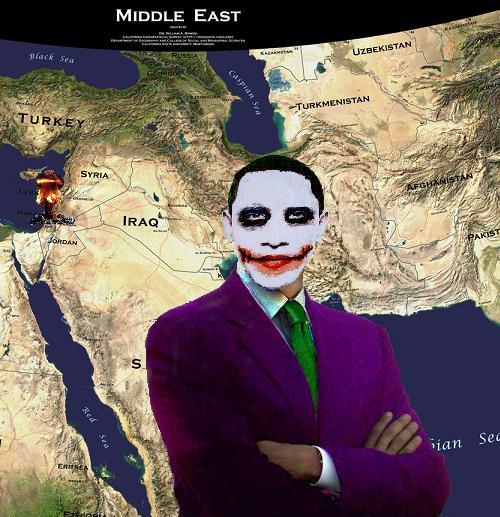 "Our president – who launched this phony air campaign – this air campaign basically to absolve him of any blame, to get his party through the November elections… he warned them we were coming, he hit empty buildings in the dead of night […] He doesn't want casualties. Not only civilian casualties – he doesn't even want a lot of dead terrorists." —Lt. Col. Ralph Peters
Islamic State withstands bombing campaign, plots Baghdad invasion
Airstrikes slow terrorists' advances, but coalition forces unable to retake territory
The Islamic State holds just about the same number of towns in Iraq today as it did two months ago, when the U.S. began a bombing campaign to whittle down the terrorist army and support Iraqi ground troops trying to retake territory.
More troubling, analysts say, is that the Islamic State, also known by the acronyms ISIS and ISIL, is ramping up what appear to be operations designed to one day invade Baghdad.
Its objective is to take the international airport and begin conquering the capital, section by section. The Islamic State is continuing its urban attacks with car bombs, some of which have been detonated by foreign suicide bombers.
Read more: h/t: Fjordman via Jihad Watch