And the big news pimped by the Finnish Left over the past few years was that it was "right-wing" violence being the big threat.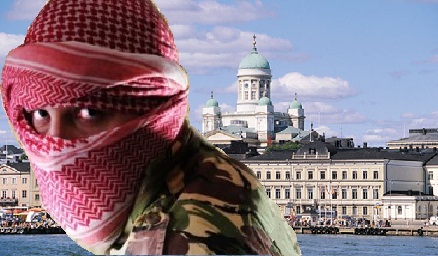 Police detain three terror suspects
The National Bureau of Investigation has detained three individuals suspected of participating in armed conflicts abroad. Investigators have been tight-lipped about whether or not the arrests Tuesday morning are related to the actions of extremist Islamic State militants in Syria.
The suspects detained by Finland's National Bureau of Investigation have all been identified as Finnish citizens.
According to lead investigator Mika Ihaksinen, the three men were held in the capital region or its environs Tuesday morning. Police said that several home searches were also executed as part of the operation.
Ihaksinen said that the men are suspected of engaging in the activities of armed groups abroad, but would not comment on whether their movements were related to extremist Islamic State militant operations in Syria.
The National Board of Investigation said the suspects surfaced as a result of information obtained by the Finnish Security Police Supo.
Tuesday's arrests are said to be unrelated to the country's first terrorism trial which also began in Helsinki Tuesday.
According to Ihaksen, police authorities will decide on follow-up activities at the end of the week. The arrests were first reproted by the commercial broadcaster MTV.