One threat in a long line of many threats issued by his co-religionists in Europe and abroad against the lion of Europe.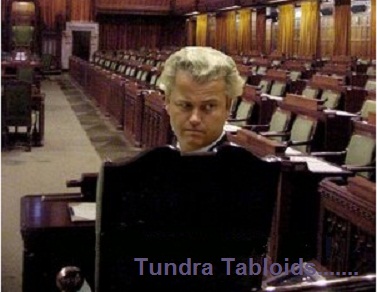 WILDERS THREATENED BY DUTCH JIHADIST IN SYRIA
A famous Dutch jihadist in Syria, Muhajiri Shaam, has threatened PVV leader Geert Wilders on Twitter today.
Shaam calls for an end to the "nationalist folk wolf and criminal Wilders" and that he falls into the hands of the "mujahideen".
Last week Shaam posted a video on Facebook where he calls upon his brothers, including those in the Netherlands, to a firm action against the Dutch government. This is because of the Dutch support for American air strike in Syria, in which three Dutch jihadists died.
Wilders will report the threatening tweets to the police, AD.nl reports. "I will never yield to threats." he said, "But it is terrible."
A criminal investigation is ongoing against Shaam (alias Abu Mohammed). The Netherlands revoked his passport last week. He has also been written out of the municipal administration and his financial assets have been frozen.
More here. H/T: Fjordman