The very same kind of thugs lionized by the pseudo journalist at the post-zionist gutter rag,  Haaretz, Amira Hass.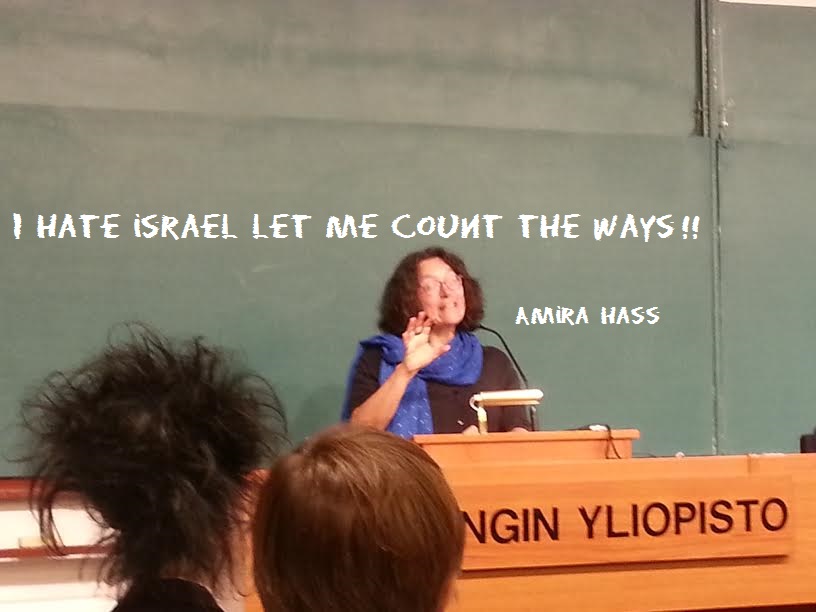 Watch: Arabs Attack Jerusalem Day Care Center
Arab rioters unleash fireworks, firebombs and rocks at Jewish children on Mount of Olives, as Aharonovich blamed for security 'collapse.'
First Publish: 9/30/2014, 10:33 PM
Arab rioters hurling rocks, fireworks and molotov cocktails at a Jewish infant day care center on Ma'ale Hazeitim, the Jewish neighborhood on the Mount of Olives in Jerusalem, were caught on film on Tuesday in further testimony to the ongoing "silent intifada" in the capital.
The video, which was posted by Jerusalem Council Arieh King to his Facebook on Tuesday, shows four Arab criminals throwing various of projectiles with impunity for many long minutes from a protected nook on one of the rooftops, forcing infants to be rushed inside to bomb shelters.
In the video a woman can be heard saying "you don't even see a single police officer here," as the rocks continue to hail down – reportedly the police took seven minutes to arrive. The women then can be heard shouting to the police to go up to where the Arab attackers were pelting rocks.
More here. h/t: Yisrael Medad