Would you invite this piece of crap to speak to your kids?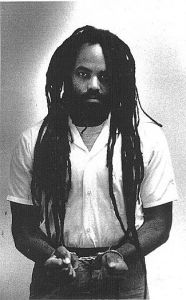 Or if you could, the police officer he murdered in cold blood?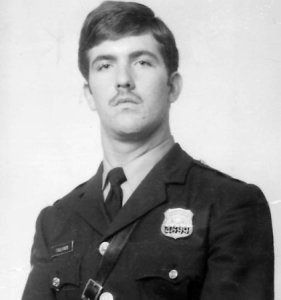 Outside of an apology for murdering a police officer he shot in the line of duty, what could mumia abu jamal have to say that would be beneficial to these students? This goes to show how far off the deep end our establishments for higher learning have gone. This is truly disgusting, and dishonors the memory of the man he brutally murdered. Shame on Goddard College.
H/T: Lori Lowenthal Marcus
Convicted Cop-Killer Mumia Abu-Jamal is College Commencement Speaker
Mumia Abu-Jamal, convicted murderer of a Philadelphia police officer, was chosen as Goddard College's Oct. 5 Fall Commencement speaker.
Published: September 30th, 2014

Convicted murderer of Philadelphia police officer Daniel Faulkner, Mumia Ab-Jamal.
Photo Credit: YouTube
Mumia Abu-Jamal was unanimously convicted of first-degree murder in the shooting death of Philadelphia police officer Daniel Faulkner in 1982, one year after the murder.
Abu-Jamal was originally sentenced to death. His sentence was ultimately vacated and instead became life imprisonment, because of a ruling that the jury had not been properly instructed. Every court that considered his conviction, however, upheld it.
And now Goddard College, in Plainfield, Vermont, has invited Abu-Jamal to give its graduating seniors the commencement speech. As a convicted murderer, Abu-Jamal cannot leave prison to give the speech, but he has pre-recorded it and the speech will be played at the school's commencement.
This lack of taste, of course, is not unprecedented. In fact, Abu-Jamal has provided pre-recorded commencement speeches twice before.
But the statement of Goddard College's interim president, Bob Kenny, should be shared by many: it evidences the dramatic shift in educational direction and moral relativism in the United States.
"Choosing Mumia as their commencement speaker, to me, shows how this newest group of Goddard graduates expresses their freedom to engage and think radically and critically in a world that often sets up barriers to do just that," the interim president of Goddard stated in a press release issued by the school.
On the other hand, Goddard is a school which prides itself on individuality. So much so that there will only be 20 graduating students present to hear Abu-Jamal's speech for the Oct. 5 graduation. There are 20 commencement exercises each year, in order to allow "students in each degree program to personalize their graduation experience."