You think?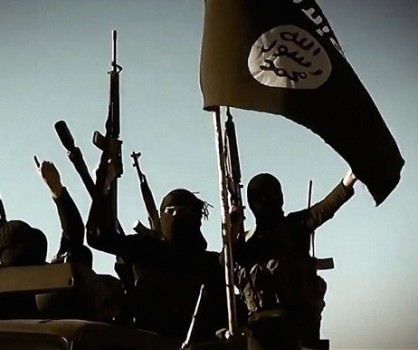 IMMIGRATION AGENTS: ISIS MAY EXPLOIT AMERICA'S WEAKENED IMMIGRATION SYSTEM TO ATTACK U.S.
Kenneth Palinkas, the head of the union that represents more 12,000 officials from the U.S. Department of Homeland Security's Citizenship and Immigration Services (CIS) bureau, says that terrorists from ISIS and other extremists are likely to try to exploit the immigration system that President Barack Obama has systematically weakened for over the past several years.
Palinkas, an immigration official himself, speaking on behalf of those other immigration officials, said it is a serious threat that ISIS "has already or will soon slip across our porous southern border" but also may "exploit" the weakened interior enforcement of immigration laws to get in and attack the U.S.
"The National Citizenship and Immigration Services Council represents 12,000 dedicated immigration caseworkers and adjudicators who are on the front lines in the fight to keep terrorists out of the United States," Palinkas said in the statement, obtained by Breitbart News. The statement went on:
In addition to the extremely real and serious threat that ISIS has already or will soon slip across our porous southern border, it is also essential to warn the public about the threat that ISIS will exploit our loose and lax visa policies to gain entry to the United States. Indeed, as we know from the first World Trade Center bombing in 1993, from the 9/11 terrorist attacks, from the Boston Bombing, from the recent plot to bomb a school and courthouse in Connecticut, and many other lesser-known terror incidents, we are letting terrorists into the United States right through our front door.