I believe that PC has infected too many brains to pass such a reasonable measure.
Wilders said he was 'so angry' over the discussion, the law is designed to "protect our culture," and the discussion on Zwarte Piet and racism is' too ridiculous for words, "Wilders said. "It's a children's party. This has nothing to do with racism. " I hope there is a majority, then we can at least maintain that tradition."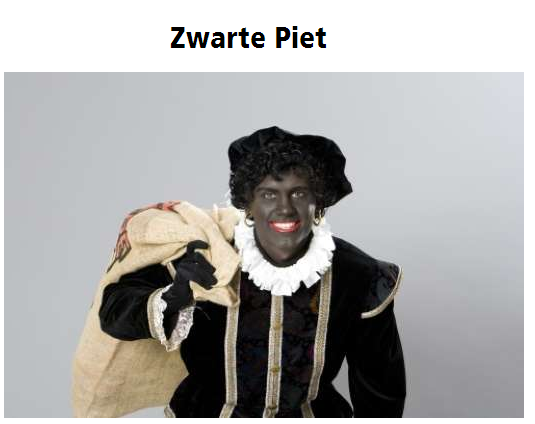 Freedom Party: Black Pete Has to Be Black by Law
 The Freedom party will soon introduce legislation to parliament about Black Pete. This new law will state that whenever communities organize an official reception for Sinterklaas, they will have to make sure that Black Pete is truly black.  In addition, it will not be allowed to change the lyrics of classic Sinterklaas songs. It is doubtful whether a majority of parliamentarians will support the law.
FM: BNFTN via Volkskrant.nl