Helsinki mosques are a hotbed of Islam 101'ism.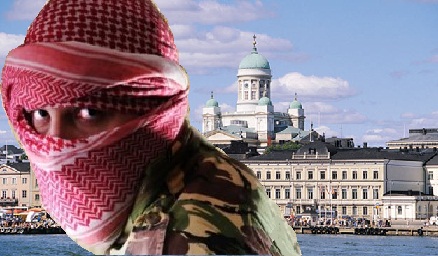 Jihadist who left for Syria studied in Kokkola
Bangladeshi male studying at the City University of Applied Sciences  has been associated with Islamist militants in Syria. He moved from Kokkola to Helsinki, where the radicalization began.
Twenty-something man arrived in Kokkola to study in the IT sector two years ago. His parents had borrowed the money for his travel. Due to Money shortage, the man, however, was forced to move to Helsinki.
– He could not ask for more money from his parents. Because of this, he had to leave his studies and move to Helsinki. He moved there for work in order to gather money for his family, says a man who knew him personally in a Svenska YLE interview.
The man got a job in the meat trade, and visited now and then in Kokkola, Finland.
– He came several times to the city to sell the meat. He had a good job and I thought that all was well. He also spoke that he might come back to Kokkola to the end of his studies. Now he no longer even answers the phone, an other says.
According to acquaintances the man's speech became radical in Helsinki during his stay there. In August-September, he said on Facebook had a new job as an ISIS soldier.