Alien vs. Predator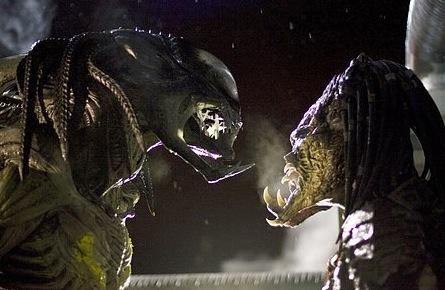 There has always been "a rift" between them, and when one side begins to feel uppity, they draw out the long swords and get to whacking at each other.
Muslims meet with officials to discuss frayed interdenominational ties
Representatives of various Muslim groups took part in meetings with Helsinki police and politicians on Monday, amid concerns over growing rifts between branches of Islam in Finland.
Relations between Sunni and Shia Muslims in Finland have become somewhat strained, says the leader of a local Shia group.
Paula Kemell, chair of the Helsinki-based Resalat Islamic Society, told Yle on Monday that Muslims in Finland are peaceful, but that certain extremist thinkers are trying to foment dissent among Muslims. She says that there have been arguments, smear campaigns, mud-slinging and even threats on social media and elsewhere online.
"They are kind of fanatics. They are inspired by what is happening in Syria and Iraq. That's where they get grist for their mill and of course with all that's going on in world politics, when they're up in arms against each other there, they're trying to bring this here as well," Kemell says.
First-ever meetings
She took part in one of two separate closed-door discussion events held on Monday in Helsinki. The unprecedented meetings were aimed at combating extremist Islamist thinking and discussing rifts between members of the faith's two main denominations. Sunnis make up most of the world's Muslim community, with Shias accounting for 20 percent or less.
Representatives of various Muslim groups took part, along with Helsinki police and politicians. The main event was organised by city police based on an initiative from members of the Muslim community, who asked for help in preventing recruitment of young people to join jihadist groups in the Middle East. Finland is home to an estimated 60,000-odd Muslims.