I have never seen them do anything like this before.
The state media rolling out the big guns to produce a high tech multi media display to convey whatever the message that they're trying to convey. Even if you don't understand Finnish, look at the high tech used in the post, they're trying to prove something. Unprecedented.
NOTE: This is the same org. that devotes next to nothing in the ways of high tech in their weather reports.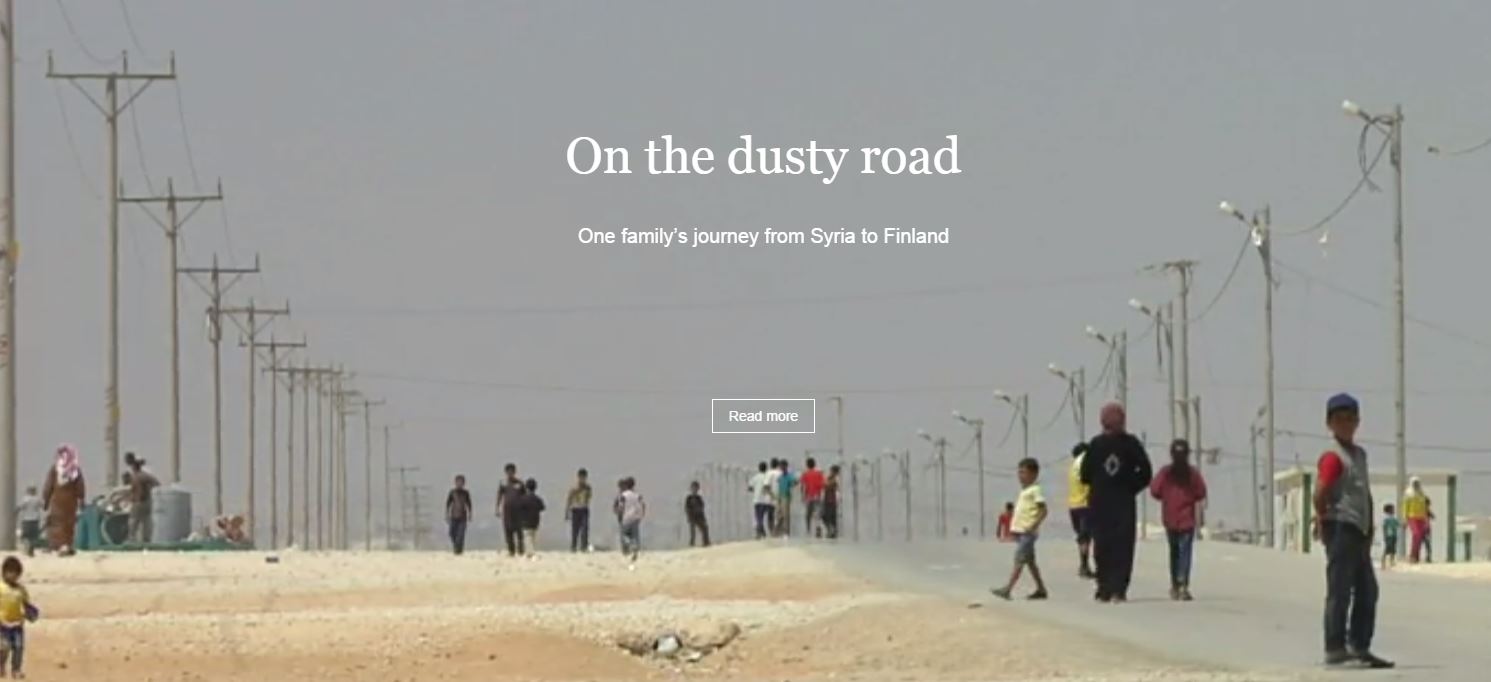 A couple of weeks ago, the Abu Bakr family was learning a strange language in Jordan. Now they live in Kuopio, Eastern Finland.
Story and photos:

Tuomo Björksten

. Videos:

Antti Haanpää

. Technical design:

Ville Juutilainen

.
There are many ways out of Syria, none of them easy. Some choose to escape by night, when even the slightest light can be fatal. Those trying to flee by day must wait in the desert for sunset, enduring temperatures of more than 40 degrees Celsius.
Others spend more than 1,000 euros each in bribes to get out.
Eleven-year-old Islam Abu Bakr's family was fortunate enough to get out legally using their own passports. The price was that they had to leave everything behind. They spent their savings to move into a temporary home in Jordan to await a decision on their refugee status. Two years passed.
This week, the Abu Bakr family begins a new life in Kuopio. They are among the estimated 10 million people who have fled their homes due to the bloodshed in Syria. Three million of these have left the country, while the rest are internally displaced persons.